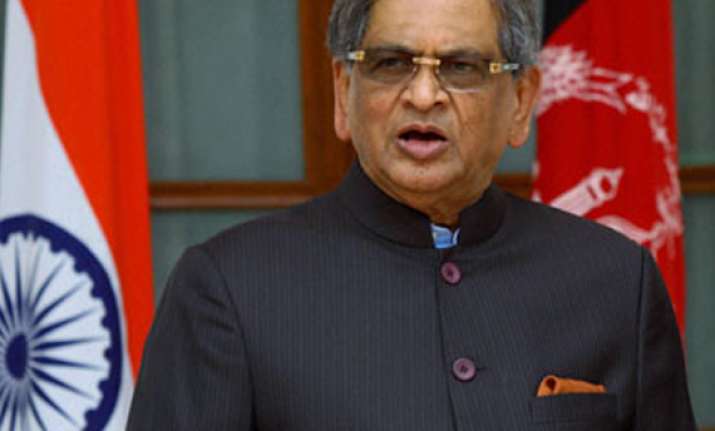 New Delhi, Jun 25: Ahead of the foreign secretary level talks with Pakistan, India today said it did not expect "big solutions" to six-decade-old problems at a time when that country is going through "many upheavals" and needed space to settle down.
"These problems have been there for the last 60 years and you do not expect big solutions in six days or six weeks or in six months," External Affairs Minister S M Krishna said
when asked about little progress made in the peace talks with Pakistan.
He underlined the need to keep up the dialogue process with Pakistan which was going through many upheavals.
"I think whole thrust is to keep Pakistan engaged and keep talking to them. They are also going through many upheavals in that country. So we will have to provide space for them to settle down and India which is a country which is stable and growing, will have to think," he said.
Asked whether India would take up the issue of ceasefire violations along the Line of Control in Jammu and Kashmir, Krishna said the two countries need to make sincere
efforts to live as good neighbours.
"Things are getting normalised with Pakistan. It is our fond hope that a sincere effort from both countries to live as good neighbours has to be adopted. India has always been willing to do that. I hope that Pakistan will respond," he said.
Krishna was apparently referring to the situation in Pakistan where the Supreme Court had disqualified the then Prime Minister Yousuf Raza Gilani as member of the National Assembly citing his conviction in a contempt of court case.
Krishna also congratulated the Delhi Police for arresting a key suspect allegedly involved in the 26/11 Mumbai terror attack but refrained from saying whether the issue would be
taken up with Pakistan.
"The Delhi Police has done a magnificent job. I am sure that the investigations will take place and we will wait till the investigations," he told reporters here.
Sayed Zabiuddin alias Abu Hamza, the Hindi tutor of 10 terrorists who carried out the 2008 terror attack in Mumbai, was arrested from the Indira Gandhi International Airport (IGI) last week.
Asked whether India would raise the issue of Zabiuddin's arrest with Pakistan, Krishna said: "Let the Delhi Police first go through investigations and then they will send a report to the government and then we will see what appropriate follow up action can be taken."
On Bangladesh High Commissioner Ahmed Tariq Karim's remark that Pakistan Army's "selfish corporate" interest may spark off a nuclear conflict with India, Krishna merely said, "Nuclear confrontation is unthinkable".