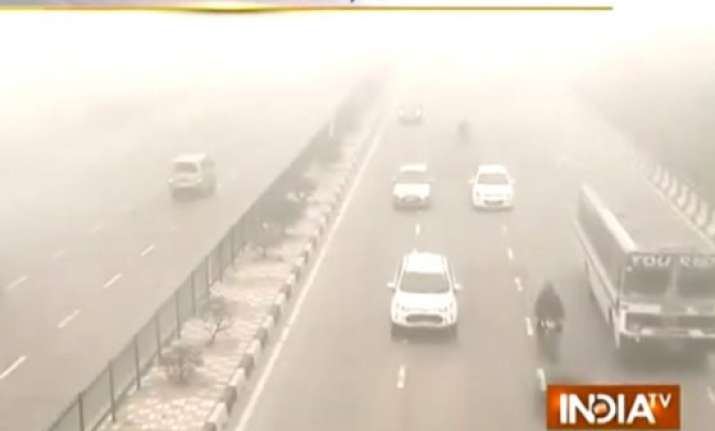 New Delhi: As the year 2014 is approaching towards its end; the capital of India is freezing due to continuously falling temperature. In the last week, temperature was recorded to be at around 2 Degrees Celsius. However, the situation has improved since last 2-3 days as the temperature has risen to around 4.5 Degrees Celsius now.
On one hand, where some are enjoying the cold breeze; on another, those living on roads and in night shelters are having a very tough time. Bare minimum woolens and just a blanket or two in the chilling cold outside is causing their health and even lives.
Early morning fog is also becoming a nuisance for those who are traveling. The white mantle hardly leaves any visibility hence causing snail-slow traffic and accidents.
Durai Swami, Director, Weather Department has said, "the coming week is expected to be a bit relaxing as the temperature would soar causing slight warmth in the environment".
Above all this, the biggest harm is being caused to air and rail transportation. Numerous flights and trains are getting delayed, some being rescheduled while others are being cancelled altogether.
Mahesh Palawat, Chief Weather Physicist, Skynet added, "Temperature remains around this much only every year in the end of December. Last year it was reported to be at 2.4, this year it is still 2.6. This is because western disturbances have arrived late this time."
According to India TV sources, 80 trains are traveling late, 10 rescheduled and 6 of them have been canceled on Delhi Railway Station.