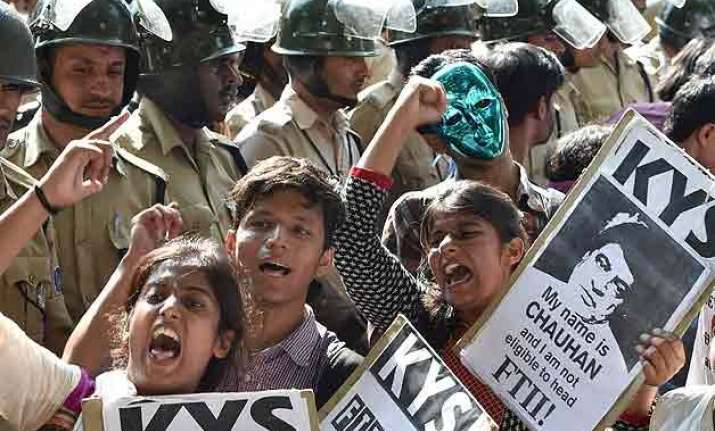 New Delhi: Over a 100 students of the Film and Television Institute of India (FTII) protested here on Monday, demanding the removal of its newly-appointed chairman Gajendra Chauhan.
The students marched from Jantar Mantar to Parliament Street. They sought an appointment with the senior officials of the information and broadcasting ministry to discuss the issue.
"We are not going to give up. The government will have to listen to us or else we are not going back to the institution.
"The new chairman is not qualified to be the chairman of the priemer FTII. If the situation continues then we will make sure that FTII students sit on an indefinite hunger strike," said Nakul, a protesting student.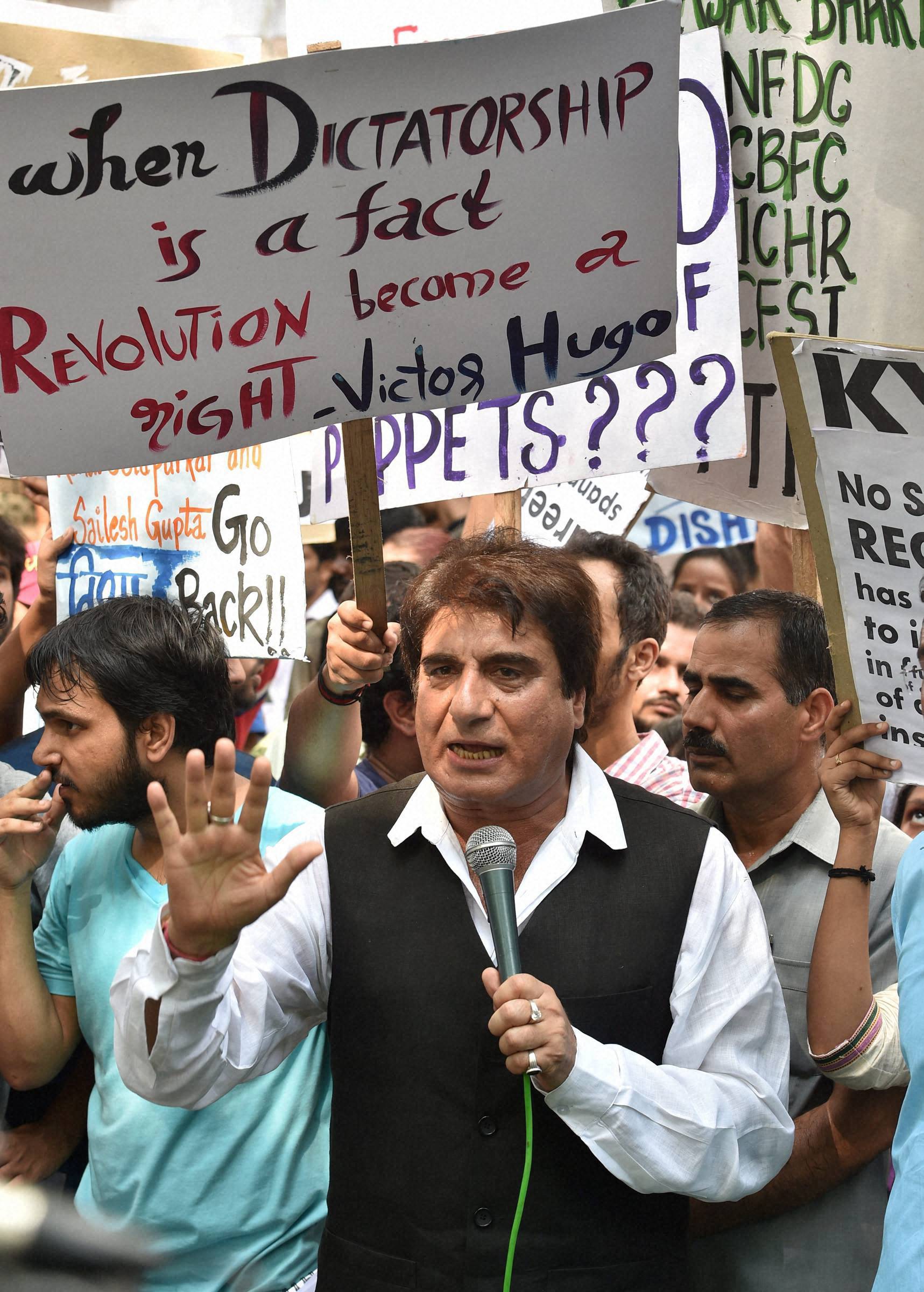 Congress MP Raj Babbar addresses FTII students who were agitating for the removal of the FTII Chairman Gajendra Chauhan at Jantar Mantar in New Delhi on Monday.
The students who have been protesting for over 50 days have also written to the information and broadcasting ministry to re-appoint a new qualified person as the chairman of the FTII.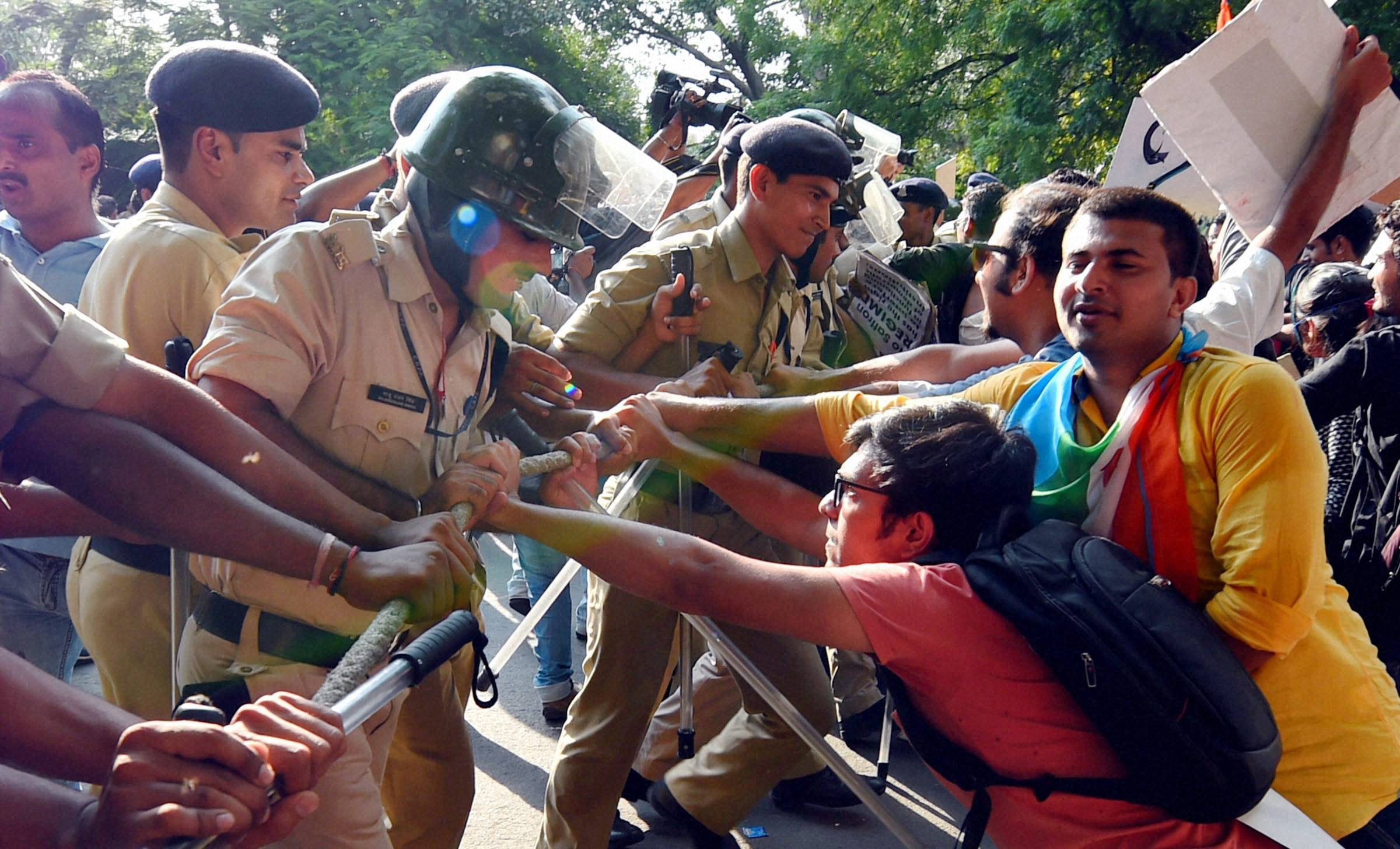 The students were also joined by several youth wings of political parties.
Earlier in the day, Minister of State for Information and Broadcasting Rajyavardhan Singh Rathore said the government was open for discussions with the FTII students.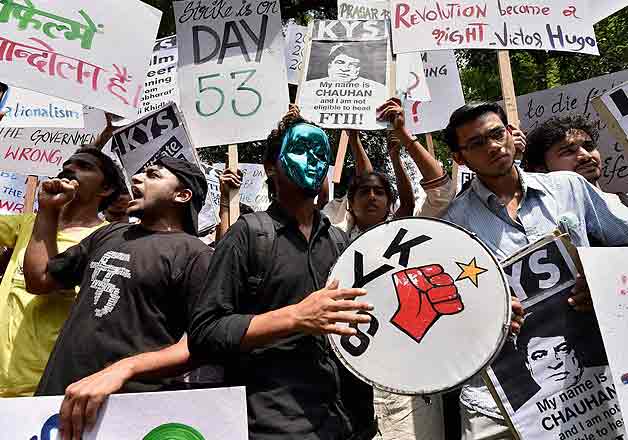 "Discussions on demands raised by the FTII students are going on for some time. Government is very liberal towards students," said Rathore.
Congress vice-president Rahul Gandhi, who visited the institute last week, had backed the students and accused the government of suppressing their demands.