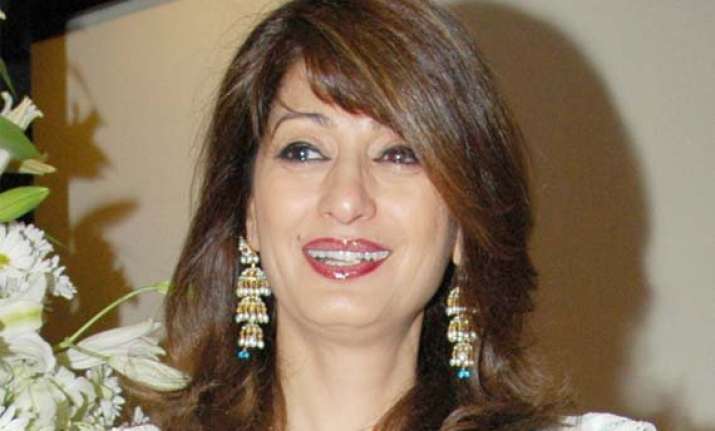 New Delhi: The fresh report submitted to the police by AIIMS doctors on the reasons for the death of Sunanda Pushkar is "inconclusive", according to Delhi Police and it may now go for advance forensic tests.
Delhi Police Commissioner B S Bassi also dismissed suggestions that police had been lax in collecting evidence and that the probe should be handed over to CBI, asserting that the force was "competent" to handle the case.
"The forensic report is inconclusive. The status of our inquest is pending," Bassi said today.
"The first thing I would like to tell you is that we still do not have a conclusive forensic report on the basis of which we can reach on any conclusion. As far as police is concerned our inquest is pending.
"Whenever we will reach on any conclusion, when we get complete forensic evidence, conclusive evidence, then we will draw conclusion and then we will be able to share any information with you," the Delhi police chief told reporters here.
The 12-page "Subsequent Medical Board Opinion", submitted to police on September 30 by a panel of AIIMS doctors, said that the medical board had again concluded like it did in its first report that her brain, kidney, lungs and liver were functioning normally and that her death was caused by poisoning.
The new report by the three-member panel of doctors, who had conducted the autopsy on her, was prepared on the basis of the findings of the Centre Forensic Science Laboratory (CFSL) which had examined Sunanda's viscera.
Asked whether the Delhi Police will now register an FIR in this connection, he said, "Inquest is pending, once inquest is complete and we reach any definite conclusion. Whatever is required will be done and whatever is required to be shared with the press will be shared."
On suggestions whether the case should be transferred to CBI, Bassi said that the Delhi Police is "competent" to carry out the probe.
Responding to the allegations made by the panel of doctors that the investigating officer did not have photographs of scene of occurrence, statements and other circumstantial evidence in the case, which has been considered as laxity on the part of the police, Bassi only said, "We believe in quest for truth and whatever is required in the quest for truth we have been doing and we will continue doing".
The viscera report of CFSL in March had hinted at drug poisoning but police considered it as inconclusive. Police then asked AIIMS to re-examine the report and give its findings.
Police may now seek another expert opinion from the Central Forensic Science Laboratory (CFSL) or go for advance forensic tests to clear the air, according to sources.
Sunanda was found dead in a 5-star hotel in South Delhi on the night of January 17, a day after her Twitter spat with Pakistani journalist Mehr Tarar over an alleged affair with Tharoor.
The probe into the case was handed over to the Crime Branch on January 23. However, the case was transferred back to the South District police two days later on January 25.
In its report submitted to investigating officer V K P S Yadav, the board said, "The cause of death in this case is poisoning. Viscera are positive for ethyl alcohol, caffeine, acetaminophen and cotinine."
There is still no information on what kind of poison caused Sunanda's death and how it reached in her body. The report sheds no light over the issue.
"Medical board reserved the comment on specific poison/chemical since there is a lot of limitation on viscera report," the report said.
The panel has also listed a number of poisons, most of which are radioactive chemicals which cannot be detected during forensic tests in Indian labs which include thallium, polonium 210, nerium oleander, snake venom, photolabile poisons and heroin.
From the medical document made available to them the panel has also concluded that Pushkar did not cardiac problem. She was not suffering from any diseases like hypertension, Diabetes and Tuberculosis.
She was thoroughly investigated for various autoirnmune/ connective tissue disorders and Systemic Lupus Erythernatosus (SLE). However, she was not found to be suffering from LUPUS, the report said.
The panel has concluded that Sunanda was neither ill nor had any disease prior to her death. She was a normal healthy individual.
The three-member doctor panel has asked police to get the bed sheet/mattress on which Sunanda Pushkar was found dead forensically analysed.
The medical board examined 15 injuries on her body out of which 'injury number 10' has been termed as a mark caused by the needle of a syringe.
The team has also dismissed the theory that Sunanda died of an overdose of Alprazolam as the viscera report is negative for the presence of the substance.
"None of the treatment documents of Sunanda Pushkar has mentioned prescription of Tablet Alprax which was found at the scene of death. Two used Alprax strips of capacity 15 tablets each were recovered from the spot. However viscera report is negative for presence of Alprazolam... Is advised to enquire whether any close relative of deceased has been prescribed Alprax," the report said.
The panel has also suggested police to investigate a few things.
"There were medicines recovered from scene of incidence - hotel room - in which the deceased was found dead. Who prescribed these drugs, from where these drugs were procured and for whom these drugs were prescribed?
"Exhibit number 2, having one wet purple colour top of make 'Relax, rest Sleep' having very faint off- white stains at six places and one wet purple colour printed lower of make "M & S", is positive for acetaminophen, caffeine, lidocaine and Methylparaben - it is a circumstantial evidence and requires further investigation," the report said.
The panel has also asked police to check details of any medical consultation during hotel stay prior to her death and the statement from doctor who attended Sunanda Pushkar after death in hotel.