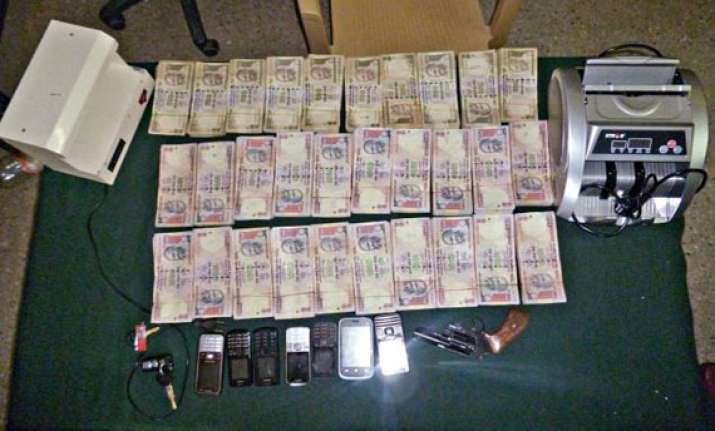 Kolkata:  Five persons were today arrested for being involved in a fake currency racket at the premises of the Netaji Subhash Chandra Bose international airport in Kolkata.
According to police the persons were arrested under the airport police station area inside the premises of the airport for carrying Rs. one lakh fake currency.
The leader of the racket Lalu Yadav and his assistant Jantu Mondal were the ones who were arrested.
Furher investigations are on.