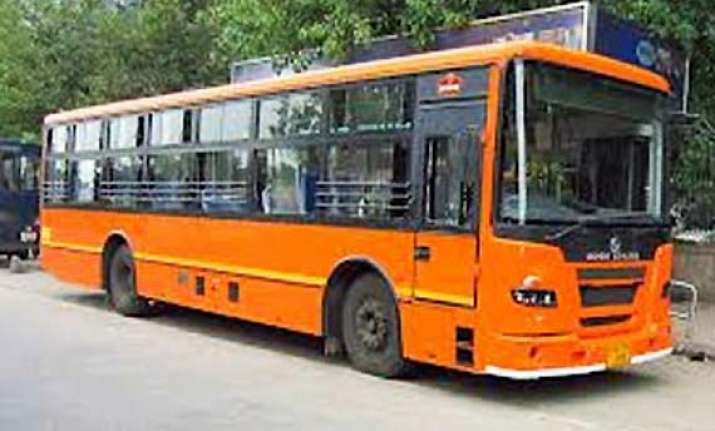 New Delhi, Dec 31 : The brother of a minor girl who was molested in a moving bus in central Delhi was arrested Monday for raping her, police said.
The girl had run away from her house Saturday night and was molested by an off-duty conductor in a moving bus Saturday night around 11 p.m. at Barakhamba Road.
"We have arrested her brother Nazakat Ali, 19, for raping the girl. He was arrested from Khayala area in west Delhi," Additional Commissioner of Police V. Renganathan told IANS.
"The accused had sexually abused his younger sister six months ago and had been been molesting her continuously," officer said.
This came to light when police recorded her statement in the molestation case.
Police said a Delhi Transport Corporation (DTC) bus on the Khayala-Jal Vihar route heading towards Lajpat Nagar stopped at a picket near Mandi House when the driver asked for directions.
When the police officers spotted the girl crying, they asked her why and she told them an off-duty bus conductor in the bus first passed lewd comments at her and when she protested, beat her up. The bus conductor was arrested from the spot.
Police said the girl's father was living with his third wife and they stayed in a joint family.
The victim had told police that her brother had been regularly raping her and she had left the house to go to an NGO Prayas in Lajpat Nagar in a bus when she was molested by the conductor.
Delhi Police said  on Sunday, the molester bus conductor was arrested, and has been dismissed from service along with two other bus staff.
Police said a Delhi Transport Corporation (DTC) cluster bus on the Khayala-Jal Vihar route, heading towards Lajpat Nagar, was stopped at a police picket near Mandi House for checking when the 16-year-old girl was spotted crying. The bus had taken a different route due to the traffic diversions around India Gate.
When police officers asked her the reason, she complained that an off-duty conductor sitting in the bus first passed lewd comments on her and when she protested, beat her up.
"The accused, who has been identified as Ranjeet, sat in the bus to go to his home after his duty. Bus driver Prahlad Singh and the bus conductor Tejveer were detained by the police and later let off," an officer told IANS.
The Delhi government, however, dismissed the driver and both the conductors after the matter came to light.
"We have dismissed all the three men in the case," Transport Minister Ramakant Goswami told IANS.
The girl has told Khayala police station officials that her own brother had been raping her regularly and when she complained to her father, she was scolded, said V Renganathan, additional CP, West.