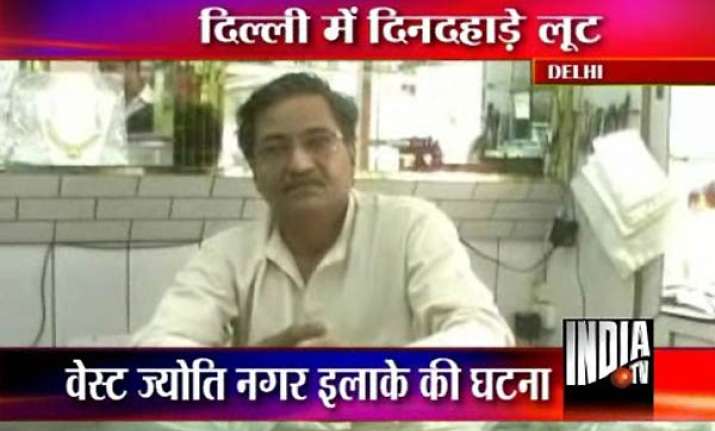 New Delhi, Jun 7 : Five robbers robbed a jewelley shop at gunpoint in West Jyoti Nagar, Delhi on Monday.

The robbers entered the shop and decamped with nearly 40 kg silver and 250 gm gold worth Rs 40 lakhs at gunpoint, police said.

According to the shop owner Ramnath Verma, around 3 PM two persons came to the shop and  later three more followed them. The two who came earlier were carrying revolvers with them. "They asked me to keep mum. At first impression I thought they are joking ,I asked them to sit", said  Verma.

Verma added, "But when three more people entered then I realised that they were robbers. They also carried pistols and one of them was carrying an empty bag. They robbed all the valuables from the shop and escaped."

Police are on the hunt of robbers. Shopkeepers in the locality are shocked with this daylight robbery.