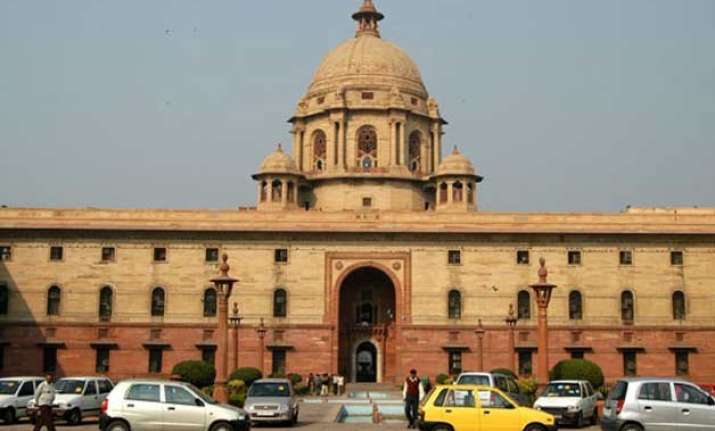 New Delhi: The government is planning to tighten security measures in the sensitive ministries. The  government will install CCTVs in ministries like Home, Defence, Telecom, Finance, Power, Coal, Environment and Petroleum.
This comes after the Delhi police busted a racket where petroleum ministry employees were leaking confidential documents to outsiders, including representatives of top corporate houses.
The Cabinet Secretariat, Home Ministry and Department of Personnel and Training (DoPT) are also expected to circulate standard operating procedure (SOPs) which will instruct bureaucrats not to leave files lying around when they leave for the day but instead lock these inside steel almirahs.
ALSO READ: Corporate espionage: Files leaked before reaching PMO, Parliament
They will also be asked to take better care of keys. The serving and former government employees arrested for allegedly purloining files had managed to obtain duplicate keys to the rooms several top oil ministry officials.
Files of at least six ministries have been found in the possession of those arrested. A senior DoPT official said, "We now have a biometric aadhaar based biometric system to record entry and exit timings of government officials, proper monitoring of the same could itself go a long way in stopping such incidents". READ MORE
While talking to ET, a senior government official said, "The Central Industrial Security Force, which guards most ministries, will also be "suitably sensitised". Apart from this it is also reported that Intelligence Bureau will soon formulate standard operating procedures to monitor the functioning of staff working in key economic and infrastructure ministries.
CISF is facing criticism for not being able to detect this unauthorised entry at night and raising no alarms after CCTVs were switched off for at least a couple of hours.
Delhi Police sources said the arrested former government employees visited Shastri Bhawan at least "twice every week" in the night to commit the thefts but were never detected by the CISF.
Arvind Ranjan, the CISF DG said he would not comment on the matter since "we are waiting for the investigation to be over".