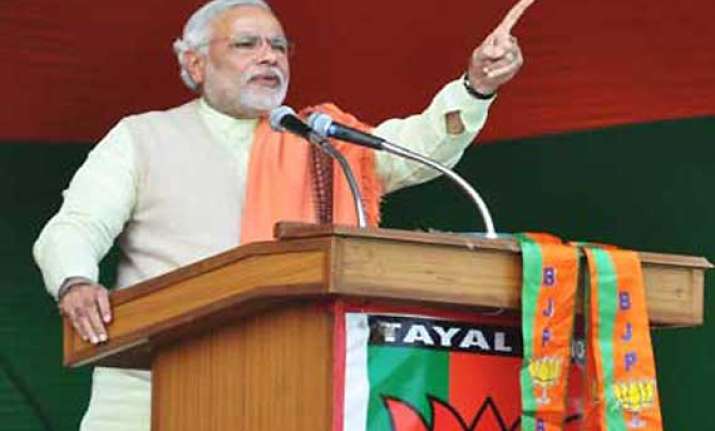 New Delhi: A school in Vadodara suspended five students for allegedly not attending the inauguration of a local stadium by Gujarat Chief Minister and Bharatiya Janata Party Prime Ministerial candidate Narendra Modi. The event took place on February 14.
The parents, however, have denied the reports and said that their children were suspended as they did not attend the classes.
The Congress has hit back and criticised the BJP leader by saying that school students should not be used as political tools.  
Congress leader Narendra Rawat said that this is how BJP ensures crowd in Modi's rallies and events.
Rawat said that his party would agitate against it. He demanded an investigation into the matter.