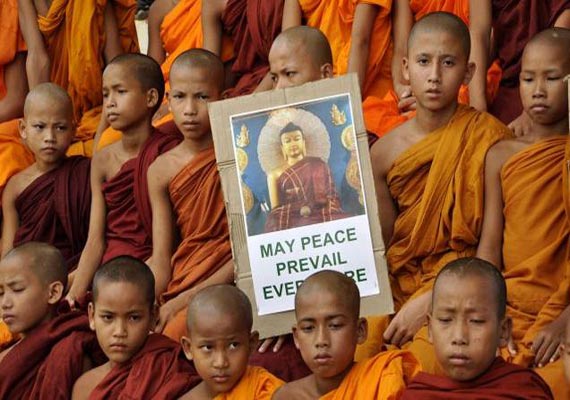 Nagpur, Jul 30: Hundreds of people, including Buddhists monks, yesterday took out a peace rally here to protest against the July 7 serial blasts in Bihar's Bodh Gaya Temple. 
Clad in white attire, the monks, along with members of other communities, including Sikhs and Christians, gathered near the life-size statue of Dr Babasaheb Ambedkar at RBI Square on busy Nagpur-Jabalpur Road and took out the rally after paying tributes to the late Dalit leader.  
A number of Dalit activists also joined the rally though no political party was involved in it.
Chandrakant Wasnik, a Dalit activist, said even after three weeks the Bihar Government has failed to nab the culprits responsible for the terror attack on one of the holiest Buddhist shrines.
Local units of Akhil Bhartiya Bhikku Sangh and Akhil Bhartiya Bikshuni Sangh had taken the lead in organising the protest march.