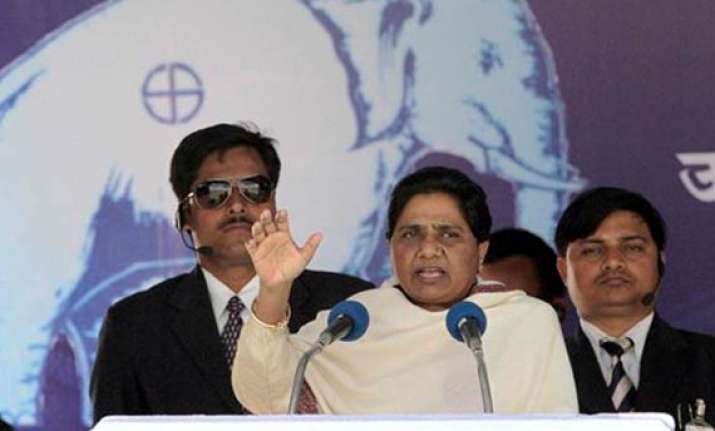 Lucknow, Feb 19: Uttar Pradesh Chief Minister and BSP chief Mayawati today claimed her party would win more seats in Uttar Pradesh elections this time as compared to 2007 state polls.

"Where ever I have toured and BSP rallies were held, there were huge enthusiasm among people and it seems that the party will pose a very good performance in comparison to 2007 polls," she told reporters here after casting her ballotat Lucknow Montessori inter college.

In 2007 UP Assembly polls, BSP surprised its political rivals by winning 206 seats and forming the majority government in the state after a gap of nearly 16 years. 

Meanwhile, former national president of BJP Rajnath Singh said increase in voter turnout this time was indicative of people anger towards the government. 

"The manner in which atmosphere was against SP in 2007, this time similar anger exist among the people against BSP," he claimed.

"The increase in voting percentage is expression of their anger against the ruling BSP," he said.