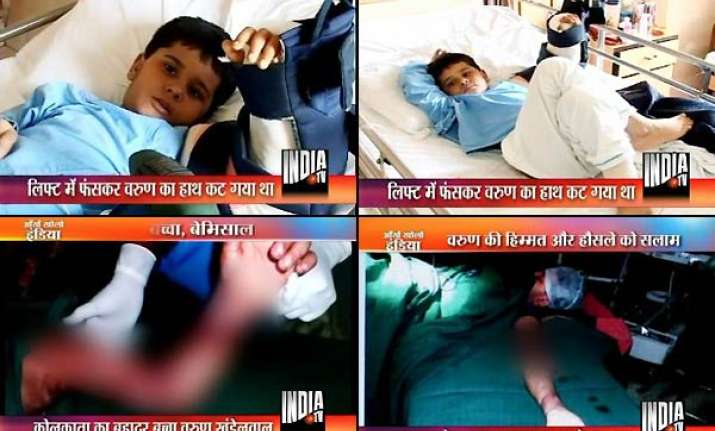 Kolkata, July 25 : Seven-year-old Varun Khandelwal did not panic when his left hand was severed from the elbow after it got trapped in a lift.

Rather, he coolly went to a hospital near his house here holding the mutilated hand to get it reattached.

When the boy walked up to his sixth floor flat on Diamond Harbour Road in south Kolkata, he narrated the incident to his grandmother. By that time, his neighbours gathered around him and one of them threw the limb into the dustbin.

Varun, however, picked it up and went to a local hospital where doctors successfully carried out a six-hour micro-surgery on Sunday  to restore the limb, hospital sources said.

Plastic surgeon Anupam Ghoshal, who headed the team of surgeons, told reporters today that Varun was keeping well and he would return home in a week or so.

"I have not seen a boy who picks up his severed hand and carries it to a doctor to say 'please stitch it'," he said.

It will be nearly a year for Varun to use his hand normally. So far two surgeries have been performed.