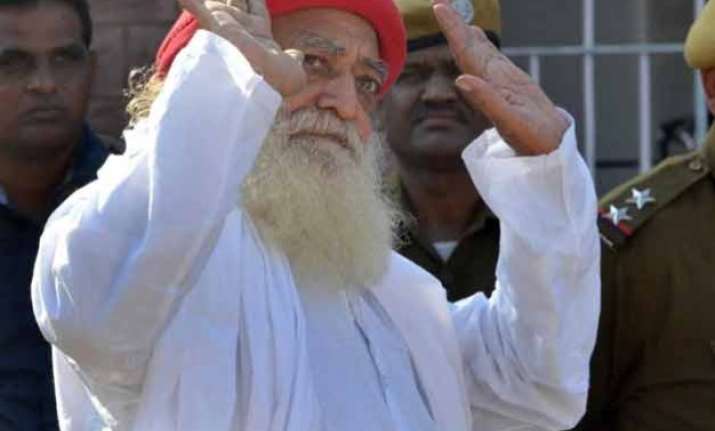 Jodhpur: Police official and prosecution witness Nitin Dave submitted the certificate in the court of District and Session Judge Manoj Kumar Vyas, which has taken the evidence on record, the girl's counsel P C Solanki said.
"This is an important document for us to prove that the girl was a minor at the time of the crime and justify the invocation of POCSO on Asaram in the case," Solanki said.
He also said the attacks on the witnesses in the cases related to Asaram and his son Narayan Sai would dampen the prospects for them.
Asaram is lodged in Jodhpur jail since his arrest in September 2013 in connection with the case lodged by the girl, who the defence claims is not a minor.
Meanwhile, supporters of the self-styled godman once again created ruckus outside the court when he was being taken for a hearing.
The supporters tried to break into the security ring of police personnel thrown around Asaram to get close to him.
Police had to apply force to push them away.
"We have arrested two persons. One of them was posing as a reporter of a local tv channel," said a police official, Harji Ram.
The arrested persons have been identified as Pramod Kumar and Babulal from Unnao in Uttar Pradesh and Aurangabad in Maharashtra, respectively.