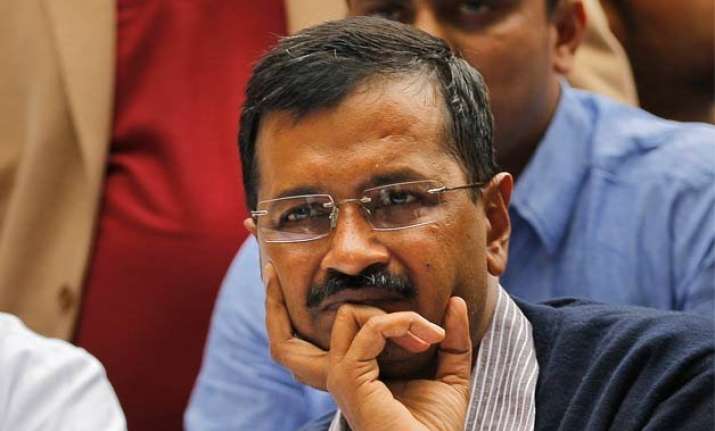 New Delhi: Delhi Assembly which was reconstituted in 1993 has never seen more than three parliamentary secretaries in one government but this may soon change after Arvind Kejriwal's decision to appoint 21 MLAs from Aam Aadmi Party (AAP)  as 'parliamentary secretaries to help his six ministers.
This move by the Delhi's Chief Minister has drawn sharp criticism from the opposition parities Congress and BJP which called it a waste of public money and a way to oblige his men.
Former Chief Minister of Delhi Sheila Dikshit had one Parliamentary Secretary. In the next two (2003-08 and 2008-13) terms, she had three each.
"Not only did the number surprise me, it makes no sense to me. It is unnecessary. I never had more than three parliamentary secretaries in any of my tenure. Even for that we took permission from the Centre," said Dikshit while talking to media persons on this isssue.
Meanwhile Aam Aadmi Party (AAP) in its defence has said that Delhi has grown exponentially in the last two decades ever since a central Act restricted the number of ministers in the city-state to six.
"But all this while the volume of work of the government has increased manifold. The move will ease the pressure," said an AAP leader. On an average, one minister is dealing with five portfolios.
Vijender Gupta from the  the Bhartiya Janata Party in the Delhi assembly,said: "AAP is distributing lollipops to keep their divided flock together.
It is an unimaginative move that will saddle the administrative machinery. The Delhi government never saw such blatant misuse of public funds. You cannot double bill the government."
But AAP refuted the charge. "Parliamentary secretaries will not get any remuneration or perks from the government, meaning no burden on the exchequer.
They may use government transport for official purposes and work stations would be provided in the ministers' offices," said a party spokesperson.
AAP says the move will ensure better service. Constitution expert however says parliamentary secretaries cannot function in the house on behalf of ministers they are assisting.
"Technically, they are not part of the government. The job of an MLA is to make the law and raise issues in the house, and not to administer," said Sharma, a former secretary of Delhi assembly.
BJP has only three members in the assembly but it says it will fight the move. "It is a backdoor tactic to create a shadow cabinet. I have written to L-G Najeeb Jung to intervene and check the pointless largesse," Gupta said.