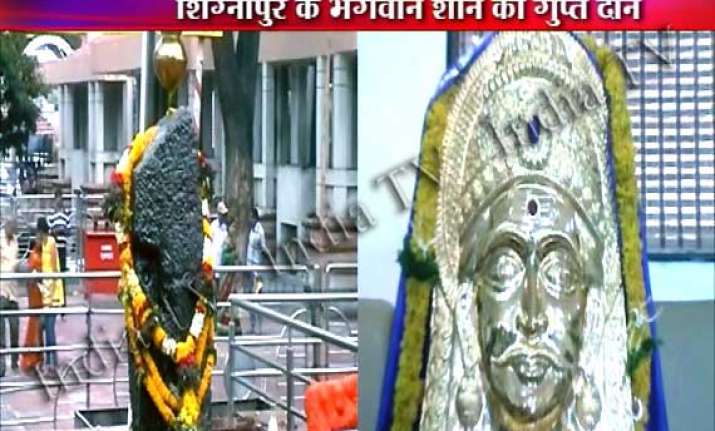 Ahmednagar, Jun 7: After Tirupati Balaji and Shirdi Saibaba, Ahmednagar's Shani Dev is now receiving donations worth in crores.
An anonymous devotee donated Shani Dev golden mask studded with precious stones worth Rs 2 crore at his temple.
Shani Shignapur is a village located in Ahmednagar District of Maharashtra. It is about 35 km from Ahmednagar.
The spectacle of the deity in black stone is overwhelming. A unique aspect of this place is that no temple structure houses the Shanidev. There is only a simple platform on which stands the swayambhu idol, in black stone.
One of the unique aspects of the village Shiganapur is that houses here have no door- frames or locks on them for safety. They are in fact not needed.  
The people here believe that it is the benediction of the god that no crime ever occurs in this village.