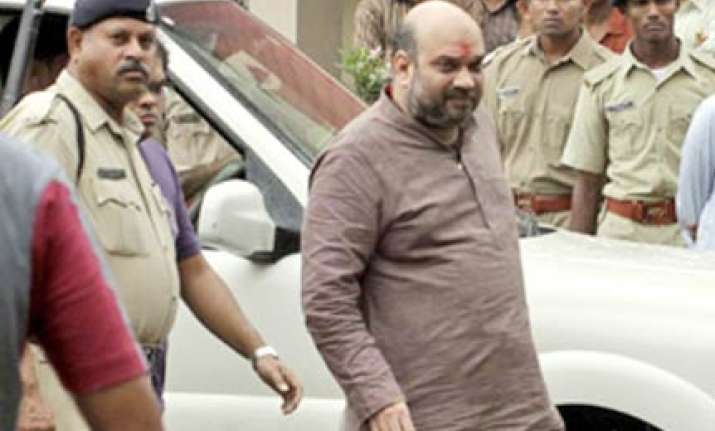 Ahmedabad: The CBI on Sunday grilled former minister Amit Shah for the second consecutive day after the Gujarat High Court accepted the agency's plea for his two-day remand in the Sohrabuddin Sheikh fake encounter case.
Shah, who was kept in a lock-up at CBI office last night in Gandhinagar, was brought for interrogation at the agency's camp office in block 11 of old secretariat campus. On Saturday, Shah was grilled by the CBI for over nine hours, but the minister gave evasive answers, according to sources.
Sources said that Shah was medically examined before and after interrogation by the CBI.
During the course of interrogation, Shah's lawyers were present, but at a distance.
The Gujarat High Court on August 6, setting aside a lower court order, remanded the former Minister of State for Home in two-day CBI custody.
The CBI had sought Shah's remand on the ground that he was the "kingpin" of the entire conspiracy leading to the encounter of Sohrabuddin, killing of his wife Kausar Bi and also Tulsi Prajapati, a key witness.
Later in the evening, Shah was sent back to judicial custody till August 21 by teh CBI court. His bail plea will be heard of August 11.