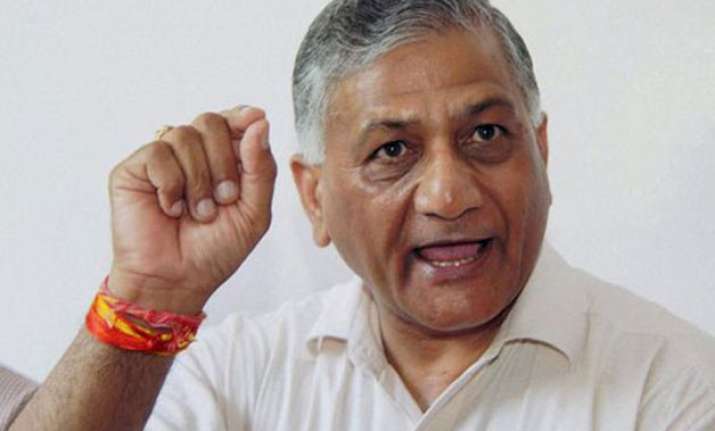 Jaipur: The aim of the BJP government is to bring everybody together, Union Minister Gen (retd) VK Singh said here yesterday while stressing on the need for the unity of all religions.
Speaking at the concluding session of the 'Hindu Spiritual and Service Fair' here, the Minister of State for External Affairs, a former chief of army staff, said, "We have to recognise the greatness of religion. People in the armed forces believe in the unity of the different faiths."
Hindu preacher Sadhvi Rithambara, the chief speaker for the session, stressed on the importance of serving others and said that one should live "not for oneself, but for others".
 Emphasising the need to respect women, she said it was sad that even though women are worshipped as goddesses in this country, they suffer grave social injustices.  She also said that Indian women should "assert their identity through Indian culture and not through skimpy clothing".