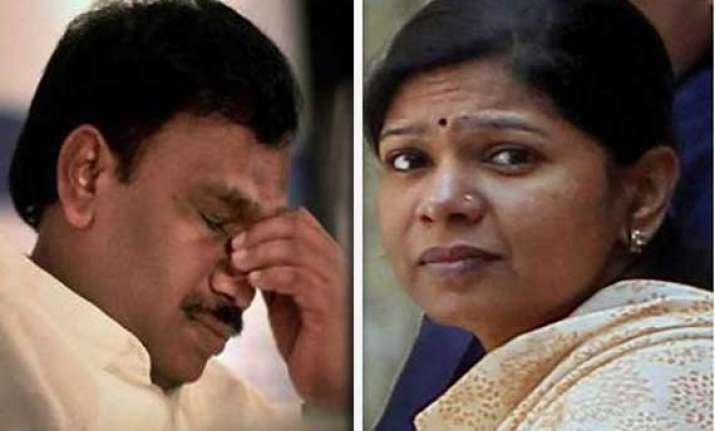 New Delhi: Keeping its promise, AAP released telephonic conversation to expose the involvement of  DMK MP and Karunanidhi's daughter Kanimozhi Karunanithi in the 2G spectrum scam.
In the chargesheet filed by the CBI against Kanimozhi Karunanithi states that Shahid Balwa, whose company (Swan Telecom) eventually got some of the 2G spectrum licenses, from his company, paid more than Rs 200 Crore as illegal gratification to M/s Kalaignar TV Pvt. Ltd which is owned by the family of M Karunanidhi.  
The transaction of more than Rs 200 crore between Dynamix Realty, Kusegaon Fruits & Vegetables, Cineyug Films and Kalaignar was shown as unsecured loan.  
When A Raja was contacted by the CBI for his examination, in an attempt to conceal the real nature of these dubious transactions, Kalaignar TV started refunding the amount of Rs 200 Crore with Interest to Dynamix Realty through Cineyug Films and Kusegaon F&V.  
A Raja was arrested on 02.02.2011 and Kanimozhi Karunanidhi was arrested on 21.05.2011.