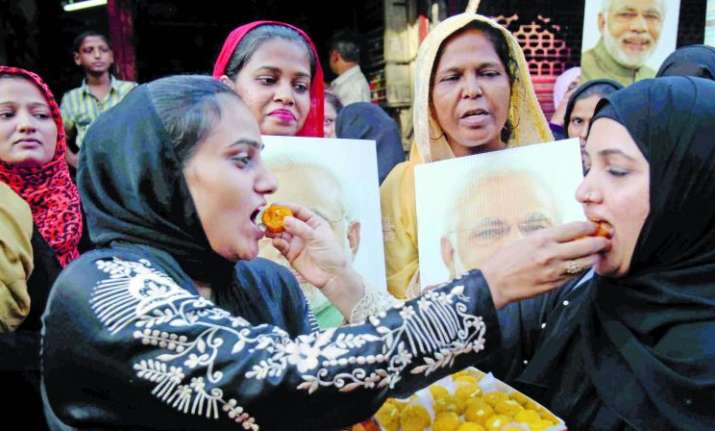 After failing to get the contentious Triple Talaq Bill through the Rajya Sabha in the Monsoon Session due to continuous protests by the Congress-led Opposition, the Modi government has decided to outlaw the practice of instant divorce among Muslims through an ordinance. 
The government has decided to bring in an executive order to approve the Muslim Women (Protection of Rights on Marriage) Bill, 2017. The bill will become a law after President Ram Nath Kovind's approval.
"Incidents of triple talaq continues unabated in spite of the Supreme Court annulled it. We tried to take the Congress along with us over the decision but the Congress didn't support us. Congress is just indulging in  vote bank politics," Law Minister Ravi Shankar told reporters during a press conference in New Delhi. "The law has nothing to do with religion," Prasad added.
The law minister lamented that even former Congress president Sonia Gandhi didn't support the government over Triple Talaq Bill. 
"We have sought cooperation from the Congress on 5 different occasions but the party is more worried about its vote bank. It is my serious charge with full sense of responsibility that a distinguished woman leader like Sonia Gandhi did not stand with us in abolishing this practice," Ravi Shankar Prasad said.
Reacting over the development,  senior Congress leader Randeep Surjewala accused the Modi government of playing politics over such a sensitive issue. "Modi government is not doing this for justice for Muslim women, but making this into a political issue," Surjewala said.
As per the law, giving instant triple tala will attract a jail term of three years for the husband.
Provision of bail was one of the demands of the Opposition parties had been demanded. The Government amended the bill last month to grant magistrate the powers to order bail after hearing the wife.
The proposed law would only be applicable on instant triple talaq or 'talaq-e-biddat' and it would give power to the victim to approach a magistrate seeking 'subsistence allowance' for herself and minor children.
A woman can also seek the custody of her minor children from the magistrate who will take a final call on the issue.
The Supreme Court had declared instat triple talaq illegal and unconstitutional in a landmark verdict in August last year and had asked the Government to bring a law against the practice. 
The apex court held that triple talaq is against the basic tenets of the Quran.
WATCH: Modi Cabinet approves ordinance over Triple Talaq