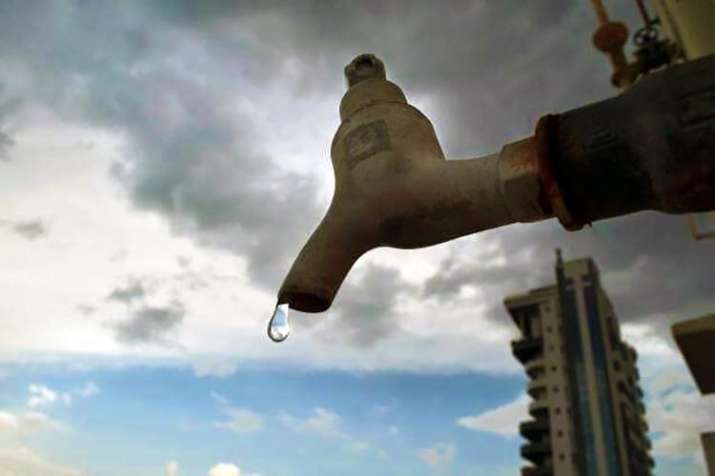 The water crisis continues to worsen in Shimla for the eighth day as the lower hills of Himachal Pradesh have been reeling under the scorching sun with the temperature reaching as high as 43.2 degree Celsius on Monday. 
The prevalent situation has forced people to buy water at exorbitant prices. A majority of localities in the city get potable water only once a week.   
Furthermore, several budget hotels have started cancelling bookings with the water supply reaching less than 50 per cent of what is required, according to reports. 
The local MeT department has warned of heat wave in lower hills on Tuesday and rains and thunderstorm in mid-hills for six days from today. 
The weather would remain dry in lower hills from May 29 to 31 and on June 3 while rains or snow is likely in higher hills from My 30 to June 2, it said. 
On Sunday night, angry residents came on the roads while Congress MLAs, Vikramaditya and Anirudh Singh, threatened to gherao the Municipal Corporation office if the situation did not ease by May 30.
They also demanded registration of FIR against the officials responsible for allegedly supplying sewage-mix water in some localities.
The police registered FIR against 50 people including the Congress Councillor from Ram Bazar and her husband, a former councillor, for attempting to gherao the residence of Chief Minister Jai Ram Thakur and allegedly manhandling the police officials on duty.
On Monday, the Himachal Pradesh High Court took suo moto cognizance of the crisis and asked whether any new construction should be allowed to come up within the municipal limits or not.
A division bench of Acting Chief Justice Sanjay Karol and Justice Ajay Mohan Goel said, "The problem of water scarcity within Shimla town, as highlighted, takes us to yet another issue and that being as to whether any new construction should be allowed to come up within the municipal limits of Shimla town at all or not." 
The bench said that the town, except for one, did not have its own perennial source of water, which is required to be pumped from the river sources at a distant place.
"Whether the present holding capacity is sufficient enough to cater to the ever-growing urban population or not, is an issue which certainly needs to be addressed, it said and directed the municipal commissioner and engineer to remain present in the court during hearing tomorrow.
Advocate General Ashok Sharma informed the high court that the highest authority was already seized of the matter and appropriate steps were being taken for immediately redressing the problem.
We are fully in agreement with the submissions made by the Advocate General that long term solution to the problem can be found with the construction of check dams and reservoirs where water can be stored for longer period of time and utilised at the time of water scarcity, more so, during summer months," the bench observed.