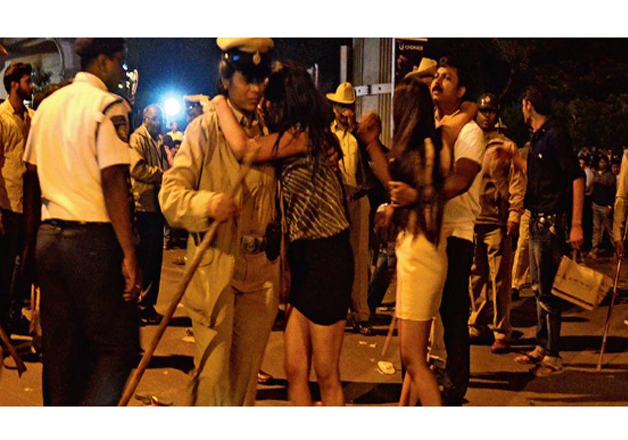 As the world turned a new chapter with the onset of 2017, Bengaluru proved its abject failure in safeguarding the safety and dignity of women. The proof came when the turn of the new year in the hi-tech city witnessed horrific incidents of molestation and eve-teasing, despite the deployment of a staggering 1,500 police officials. 
A report in the Bangalore Mirror says that Bengaluru's most bustling areas of MG Road and Brigade Road saw thousands of men mobbing revellers, and molesting and passing lewd remarks on women on the streets, forcing some to even take off their sandals and run for help. 
What is shocking is that all this happened despite 1,500 policemen deployed in the area. Though police had initially claimed to take all precautions to ensure an 'incident-free' New Year, it seemed they underestimated the nature of the mob.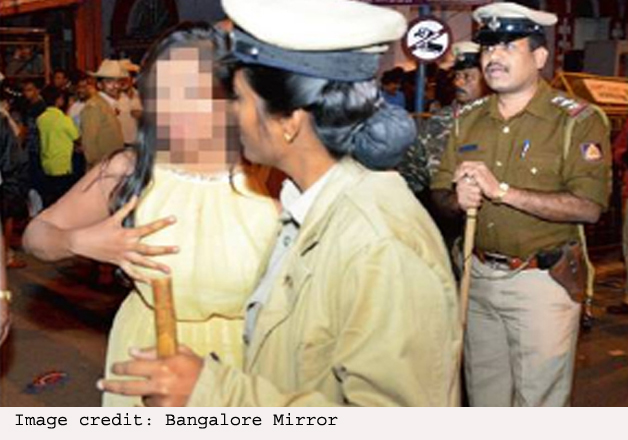 molestation of women on New Year's eve in Bengaluru
The report further claimed that the deadline for celebrations this time were extended till 2 am this year, under pressure from some of the commercial establishments, especially the drinking joints in the central division. 
Former city police commissioner NS Megharikh, who was appointed as in-charge of New Year's Eve security in the city) had claimed that the entire city police force, in addition to men from reserve battalions, was to be deployed on the city streets to maintain law and order during New Year celebrations.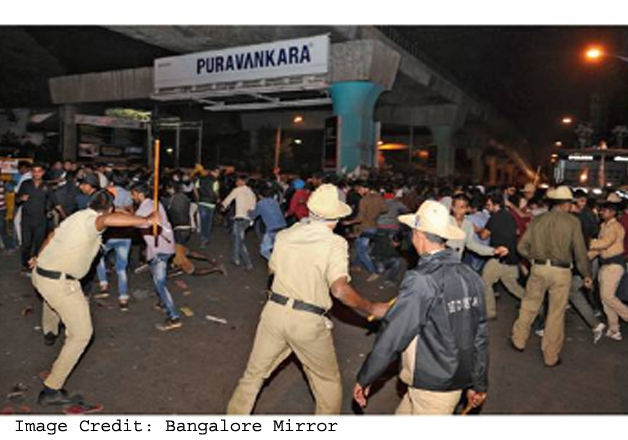 1,500 cops watched as mobs targeted women on New Year's eve in Bengaluru
However, none of these arrangements were of any help to the women who became easy targets of drunk hooligans. 
"I personally went and asked one of the cops deployed on the streets to go to the aid of two women being accosted by a group of youth on MG Road. He went and chased them but they were back to the spot in a couple of minutes. There was nothing much that they could do as the group was back and the women were also in the same crowd," a working professional was quoted by Bangalore Mirror as saying. 
Moreover, the police, shockingly said that there has been no official cases of molestation and harassment registered with them despite several eyewitness accounts and photographic evidence.