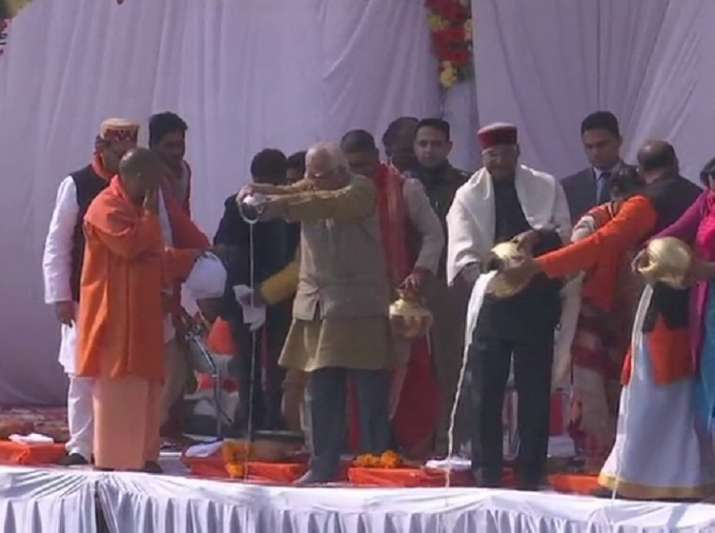 President Ram Nath Kovind on Thursday offered prayers at the Kumbh Mela in Prayagraj. Uttar Pradesh Chief Minister Yogi Adityanath and Governor Ram Naik were also present at the event. On his visit to the city, the president is slated to unveil 30-feet tall statue of Maharishi Bhardwaj, which is said to have been prepared in nearly 30 days.
President Kovind will also be participating in an event related to Green Kumbh.
The largest human congregation in the world, the Kumbh Mela had commenced on Tuesday and will end on March 4. Over 130 million pilgrims are expected to participate in the festival and take a holy dip in River Ganges.
According to beliefs, taking a holy dip in River Ganges washes away all sins and paves way for salvation.