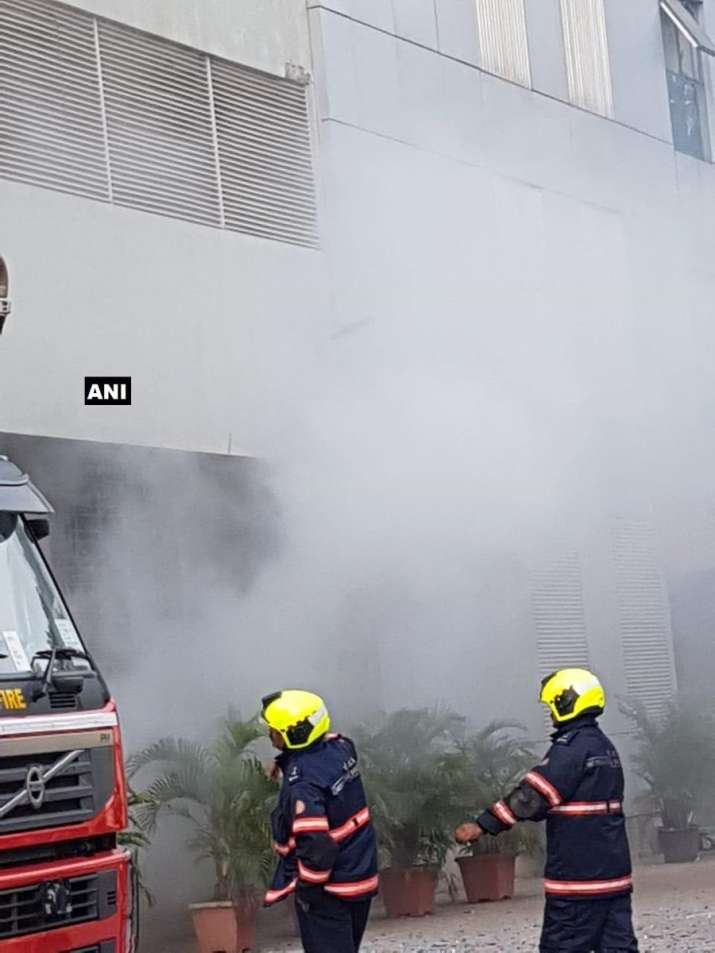 Three people killed and nine others injured after a fire broke out in a high-rise commercial building at Mumbai's Goregaon area in the western suburbs on Sunday.
Firemen struggled to rescue five labourers stranded on the seventh floor of a 11-storey commercial building.
Meanwhile, three persons who died were pulled out of the building in an unconscious state almost six hours after the blaze.