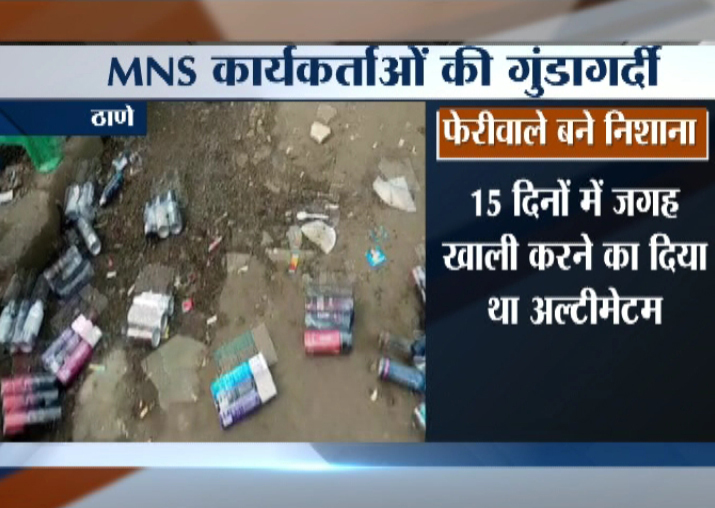 A group of Raj Thackeray-led Maharashtra Navnirman Sena (MNS) workers today thrashed several north Indian hawkers at Thane Railway station here and removed more than two dozen stalls from a railway bridge here. 
Around 25 activists descended on the Satis bridge this morning and evicted the hawkers, numbering about two dozens, who were selling their wares there. The incident was caught on camera. 
When contacted, police said they have not yet received any complaint about the incident. 
The activists were led by Avinash Jadhav, president of the MNS Thane city unit, and the party's local youth wing chief Sandeep Panchange.  
Panchange said they had given an ultimatum to the hawkers 15 days ago to clear the area. 
"They did not leave the area so we acted against them this morning," he said.
                                                                                                                      
The MNS had earlier this month organised a massive protest in the city demanding better railway infrastructure for commuters in the wake of Elphinstone Road Station stampede tragedy that claimed the lives of 23 people.