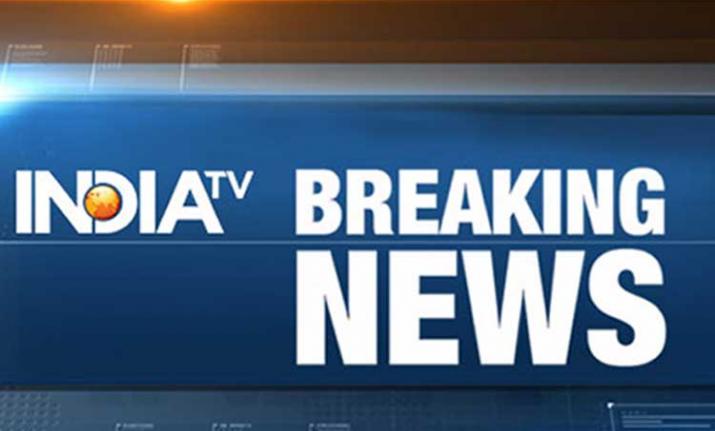 Daily dose of news plays very important role in our daily life. For some people, the morning is incomplete without knowing about what's happening across the world. Some digital-savy people have a habit of consuming news even when they are travelling or in their free time. In today's world, where people rely on news websites for everything that's happening around, IndiaTV News provides you all breaking news, latest news, breaking story videos, Live TV and top shows of IndiaTV, country's leading news channel on a single platform to ensure you don't miss anything important.
Internet, Twitter, Facebook are buzzing with breaking news and news alerts from India and rest of the world. You can find here the LIVE COVERAGE of all breaking news alerts and latest news updates on just one page. IndiaTV Digital covers all top news as and when it happens and ensures its readers don't miss anything important.
Breaking News Latest News Updates January 28
04:30 pm: Delhi's Patiala House Court grants five days further remand of Gautam Khaitan to Enforcement Directorate (ED) in a case of black money under the Black Money Act.
03:40 pm: Sensex tanks 368.84 points to close at 35,656.70; Nifty dives 119 points to 10,661.55.
03:10 pm: Delhi court extends till Feb 18 interim protection from arrest to ex-Union minister P Chidambaram, his son Karti in Aircel-Maxis cases.
02:49 pm: When BJP government was formed, within one year Modi ji delivered on his promise on One rank one pension (OROP). Modi ji gave OROP to our jawans, Congress gave 'only Rahul only Priyanka, one rank one pension': BJP President Amit Shah in Una
02:31 pm: Delhi's Patiala House Court extends interim protection of P Chidambaram and Karti Chidambaram in Aircel Maxis case till February 18 after rescheduling the date of hearing
02:26 pm: Three killed, 172 injured in Havana tornado
02:19 pm: Parliamentary Affairs Minister Narendra Singh Tomar calls an 'All party meeting' on January 31 in Parliament
02:01 pm: Karnataka Congress in-charge KC Venugopal asks state Congress to send a show cause notice to ST Somashekar, the MLA who reportedly spoke against Chief Minister HD Kumaraswamy, seeking clarification on his remarks
01:47 pm: Sri Lankan Navy apprehends 4 Indian fishermen near Delft Island; interrogation underway
01:36 pm: Tamil Nadu: Miscreants loot cash and gold worth crores from Punjab National Bank situated at Chennai-Trichy national highway at toll gate number 1 in Samayapuram, Trichy; Police present at the spot
01:25 pm: ED provisionally attaches assets worth Rs. 239.29 cr situated at various places like Chandigarh, Panchkula, Derabassi, SAS Nagar (Punjab), Shimla and also bank accounts in HDFC bank in an ongoing investigation under PMLA against Alchemist Infra Realty Ltd.
01:14 pm: Indian Air Force Jaguar fighter plane had taken off from Gorakhpur Air Force base; pilot ejects safely
12:59 pm: Indian Air Force Jaguar fighter plane crashes in Uttar Pradesh's Kushinagar 
12:47 pm: Delhi's Patiala House cross examines witness Cham Kaur in 1984 anti-Sikh riots matter related to Sultanpuri area; next hearing on February 4
12:26 pm: Supreme Court refers to constitution bench, a plea challenging compulsory recitation of Sanskrit and Hindi hymns in the morning assembly of the Kendriya Vidyalayas
12:14 pm: Two killed, at least 30 injured after bus overturns near Kesinga in Odisha's Kalahandi district
12:02 pm: Bombay High Court directs Maharashtra government to give copies of the report of the Backward Classes Commission to the petitioners in Maratha reservation matter
11:46 am: Supreme Court asks Centre to provide details of detention centres functioning in Assam; court also seeks information about number of foreigners detained in Assam for illegally staying in country
11:42 am: People of the country expect Ram Temple to be constructed in Ayodhya. As a citizen, I would like to say that this issue has been pending for the last 70 years, it should be solved as soon as possible: Union Law Minister Ravi Shankar Prasad on Ram Temple (ANI)
11:24 am: 3rd ODI: New Zealand all out for 243 runs in 49 overs. India need 244 runs to win
11:00 am: Supreme Court says it will hear in April, the curative petition filed by the Centre seeking additional Rs 7413 Crores from US-based Union Carbide Corporation (UCC) as compensation for the Bhopal gas disaster victims
10:55 am: Supreme Court asks ED to inform it by Wednesday about the dates when the agency wants to question Karti Chidambaram in INX media case; court to hear plea of Karti Chidambaram seeking permission to travel abroad from Feb 21-28, on January 30
10:53 am: Expelled Congress leader Srikant Jena writes to Rahul Gandhi raising questions on various issues including the Rs 2 lakh crore mining scam in Odisha and social justice, stated that party should declare that it will select CM candidate from SC, ST and OBS communities in state
10:49 am: ED seizes properties worth Rs 238 Crore of TMC MP KD Singh in connection with Ponzi scheme case. The seized properties include a resort in Kufri, a showroom in Chandigarh, properties in Haryana and bank accounts
10:46 am: 40-year-old man dies after being attacked by tiger in Mysore district's Heggadadevana Kote
10:24 am: School bus turns turtle in Andhra Pradesh's Guntur district; 15 students suffer minor injuries, 2 students seriously injured. Driver of the school bus being questioned by the police
10:13 am: ED summons Samajwadi Party MLC Ramesh Kumar Mishra to appear today in Lucknow, in connection with alleged illegal mining case in Uttar Pradesh
10:08 am: Delhi's Patiala House Court grants regular bail to former Bihar CM Lalu Prasad Yadav, his wife Rabri Devi, son Tejashwi Yadav and others in a money laundering case against them in IRCTC scam case. Regular bail has been granted on a personal bond of Rs 1 lakh and a surety amount each; next hearing on February 11
09:55 am: Potato, tomato, chilli crops and pulse crops destroyed due to sudden hailstorm in Madhya Pradesh's Damoh; farmers demand compensation
09:29 am: Sensex up by 55.69 points in opening trade, currently at 36,081.23; Nifty at 10802.25
08:32 am: Chinese rights lawyer Wang Quanzhang jailed for 4.5 years for 'subversion' (AFP)
07:46 am: Delhi: Major pollutants PM 2.5 at 178 and PM 10 at 201, in 'Moderate' and 'Poor' category respectively in Lodhi Road area, according to the Air Quality Index (AQI) data (ANI)
07:32 am: Haryana: Voting underway for by-poll to the Jind assembly constituency
07:13 am: 16 train arrivals in Delhi delayed due to fog and low visibility
06:46 am: Magnitude-4.5 earthquake hit Churachandpur, Manipur at 5:15 am today: IMD
06:21 am: Ten killed in a terrorist attack in northern Burkina Faso, West Africa
06:19 am: Australia recognises Venezuela opposition leader as president, according to statement