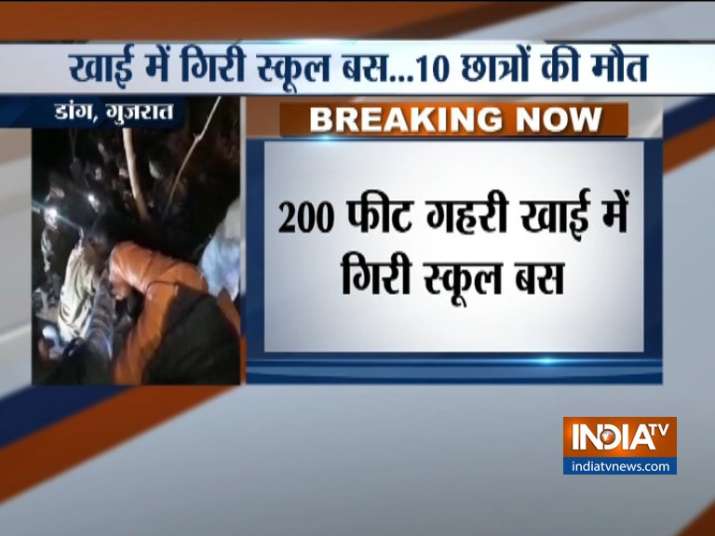 At least 10 schoolchildren were killed on Saturday after a bus carrying these students fell into a 200-feet-deep gorge in Gujarat's Dang.
Forty other students have reportedly received severe injuries in this accident. Twenty of the injured are said to be in critical condition.
All the children travelling in the bus were students of Surat-based Khangi Tuition Centre.
They had arrived in Dang for visiting historical places. 
Watch: 10 schoolchildren killed in Gujarat's Dang