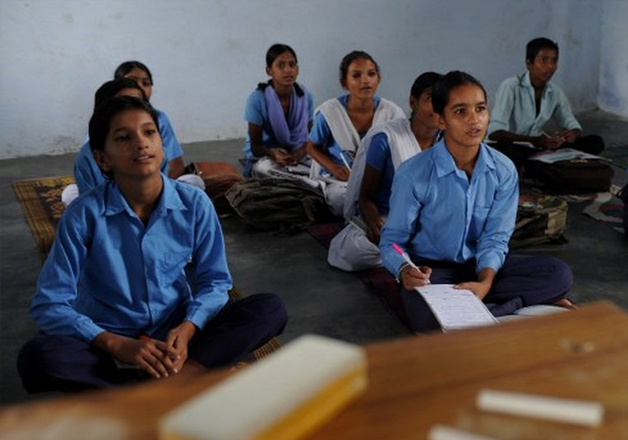 Concerned over a possible drop in the quality of education being imparted in Indian schools, the central government is said to be considering the revocation of the 'no-detention policy' that bars schools from detaining students who fail in exams till Class VIII.
According to a leading Hindi daily, the Centre may bring a Bill in this regard in the upcoming Winter Session of Parliament after consulting states on the matter.
The 'no-detention policy', introduced during the erstwhile UPA rule by then Human Resource Development minister Kapil Sibal, is a clause under the Right To Education Act, 2009. The article states that 'no child admitted in a school shall be held back in any class or expelled from school till the completion of elementary education'.
The Centre, it is learnt, had sought the opinion of state governments on scrapping the 'no-detention policy' and at least 18 states have reportedly favoured revocation of the article, with the remaining states yet to submit their views on the matter.
The HRD ministry has said that a final decision to annul the article will only be taken after consultation with all the states. 
The issue is likely to figure at the high-profile Central Advisory Board of Education (CABE) meet scheduled on October 25. 
If all major states favour scrapping the law, the Centre could bring a bill to amend the clause in next session of the Parliament. 
The 'no-detention policy', introduced by the erstwhile UPA government in 2010, has led to a fall in the quality of education, the daily said, citing a research. It was found that the percentage of students failing to clear Class 9 and 10 exams has increased.