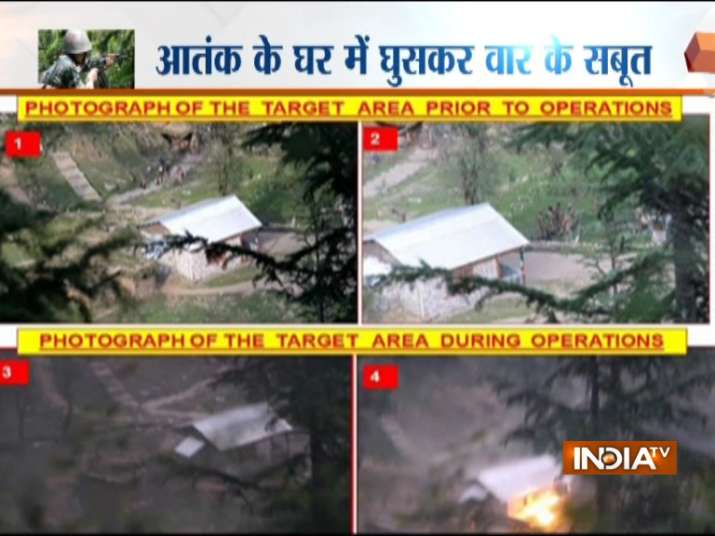 For the first time, the video of the surgical strikes carried out by Indian Army in Pakistan-occupied Kashmir has surfaced.
India TV has got access to the video that shows the Indian Army destroying terror camps in PoK.
Indian Army jawans had carried out surgical strikes in PoK on the intervening night of September 28 and 29 in which around 50 terrorists were killed. 
The video of Indian Army's operation was captured using UAV and head-mounted cameras. 
However, the video of the surgical strikes has surfaced 636 days after the operation was carried out by the brave jawans of Indian Army.
This video gives befitting reply to those who were asking for proof of the surgical strikes carried out by the Indian Army.
The visuals in this video contain both date as well as time stamp.
The video clearly show that the Indian Army carried out the first surgical strike at 6.15pm while the second strike was carried out at 6.16pm. 20 seconds later, the third strike was carried out.
Watch: Exclusive video of 2016 surgical strikes carried out by Indian Army