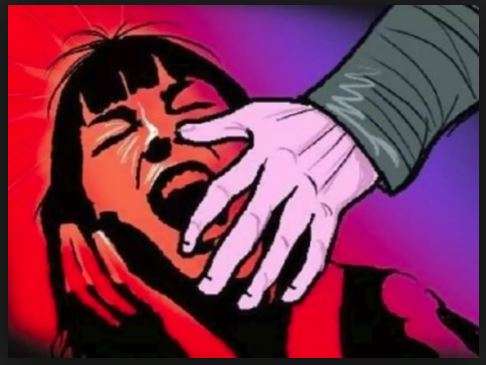 Five youth, on April 26, forcefully stopped a couple, gangraped the woman and recorded videos to blackmail the couple.
A month later, the rape survivour has narrated her three-hour ordeal and her ensuing struggle in sleeping at night.
"I was finding it difficult to even get out of bed at one point because I could not stop thinking about what had happened. It kept replaying in my mind, but I have forced myself to get back some sense of normalcy now," The Indian Express quoted the survivour, as saying.
"Even then, when I lie down to sleep at night, the entire incident comes back to me, and it becomes very difficult to sleep… I want those men to hang, not just because of what they did to me but because I want to ensure that no other woman has to ever go through this again," she said.
She, along with her husband left home in broad daylight -- at 3 pm -- when they were stopped by the six accused, who were riding two motorcycles.
After asking few questions, they dragged the woman and her 22-year old husband behind some sand dunes and five men took turns to sexually assault her while a sixth recorded videos of the incident.
"When they were dragging us, we kept repeating that we were married, we told them the name of our village and begged them to check with our relatives, but they continued regardless… I was conscious throughout the incident, but I was in no condition to stand up or fight them," she said.
She further mentioned that the accused forced her and her husband into a sexual act after the gangrape and recorded videos of it.
"First, one motorcycle came behind ours, and the second one followed a few minutes later. We did not realise that they intended to misbehave until they overtook our vehicle and blocked our path. They first asked us our names, and our fathers' names. Then one of the men asked us what our caste was. We said we were Dalits, he said, what can Dalits do to us?" she added.
The gangrape went on for almost three hours. Later, the men blackmailed the couple with the 11 videos they had recorded for cash.
Around 5 pm, the men finally released them, taking the Rs 2,000 from the woman's husband, threatening that they would release the videos if the couple told anyone about the incident, or approached the police.
On April 28, the accused began blackmailing them the couple of releasing the videos if they were not given Rs 10,000. On April 29, prior to approaching police, the woman's parents-in-law were told about the crime.
A complaint was submitted to the police on April 30.