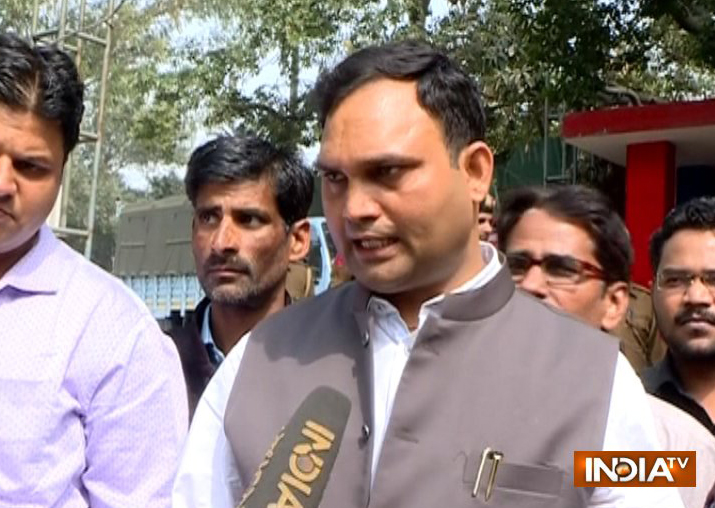 Aam Aadmi Party (AAP) Ajay Dutt has been taken into custody by police in connection with assaulting Delhi Chief Secretary Anshu Prakash at Chief Minister Arvind Kejriwal's residence on Monday night. Dutt represents Ambedkar Nagar Assembly constituency in the Delhi Vidhan Sabha.
With this, the city police has taken three ruling party lawmakers into custody in connection with the case. The two MLAs who were arrested earlier are – Amanatullah Khan (Okhla) and Prakash Jarwal (Deoli). The duo were sent to one-day judicial custody by a local court.
Meanwhile, while scores of BJP workers on Thursday protested outside the residence of Deputy CM Manish Sisodia against the AAP government, the ruling party volunteers demonstrated outside Home Minister Rajnath Singh house here.
The Arvind Kejriwal-led AAP government has been at loggerheads with bureaucrats since Monday night. According to Prakash, he was beaten up by the two MLAs in the presence of Arvind Kejriwal at the Chief Minister's residence on Monday night, where he had been called for a meeting.
Earlier today, Jayadev Sarangi, secretary in charge of information and publicity in Delhi government, disclosed that Anshu Prakash was called at CM's residence on Monday night to discuss an advertisement.
Speaking to India TV, Sarangi said that AAP government wanted to release an advertisement claiming 80 per cent downfall in corruption cases in last three years.
Watch video