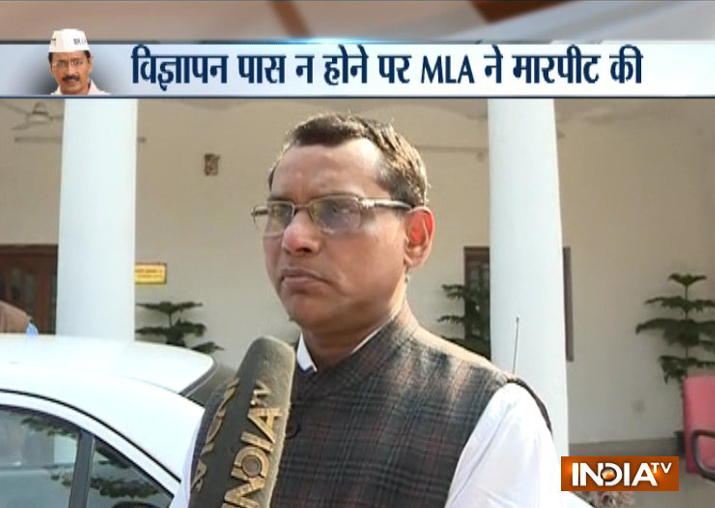 Jayadev Sarangi, secretary in charge of information and publicity in Delhi government, on Thursday disclosed that Chief Secretary Anshu Prakash was called at CM Arvind Kejriwal's residence on Monday night to discuss an advertisement.
Speaking exclusively to India TV, Sarangi said that AAP government wanted to release an advertisement claiming 80 per cent downfall in corruption cases in last three years.
He said that the rift between Anshu Prakash and AAP MLAs started after the officer refused to clear the city government's advertisement which was in violation of the Supreme Court rules.
"It is wrong to say advertisements are being blocked. Anything that violates the Supreme Court guidelines can't go… but you see newspapers, advertisements are there daily. We are doing good publicity of the Delhi government," he said.
"In few advertisements, there are facts that are against the Supreme Court's guidelines. If it is written 'corruption has been contained' but departments are not ready to certify this, the DPI can't clear this without verifying," he added.
Sarangi said that the AAP leaders' claim that the Chief Secretary was called to discuss implementation of welfare schemes is not correct. 
According to Prakash, he was beaten up by the two MLAs in the presence of Arvind Kejriwal at the Chief Minister's residence on Monday night, where he had been called for a meeting.
Watch: Jayadev Sarangi speaks to India TV on Delhi CS assault row