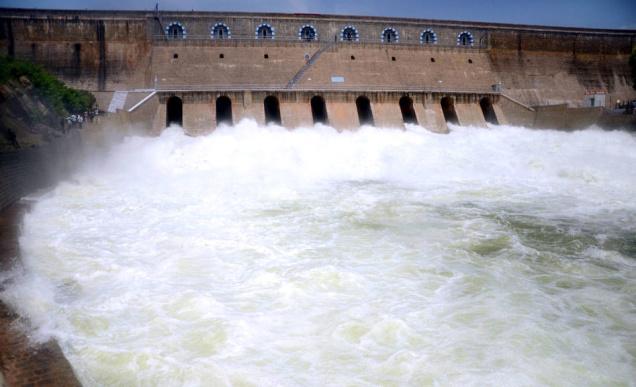 The Supreme Court on Tuesday directed Karnataka to release 6000 cusecs of water from Cauvery river for three days to Tamil Nadu, days after Chief Minister Siddaramaiah government decided to defer the earlier order of the apex court.  
On September 20, the top court had directed Karnataka to release 6,000 cusecs of Cauvery water per day to Tamil Nadu till September 27, doubling the quantum fixed by the Supervisory Committee.  
The court also asked Attorney General Mukul Rohatgi to facilitate meeting between executive heads of 2 states and the Centre to resolve the Cauvery impasse. 
Rohatgi told the court that the Centre would attempt to resolve the issue by calling a meeting between the chief ministers of Tamil Nadu and Karnataka in the next two days. 
Further hearing is scheduled for Friday.  
Karnataka had yesterday moved the SC seeking modification of its order saying its reservoirs did not have sufficient water. 
Tamil Nadu had also moved to the court asking the court that that its neighbhour should not be heard till it complied with directives of the Supreme Court and the Cauvery Water Disputes Tribunal (CWDT).  
The apex court had on September 20 also directed the Centre to constitute within four weeks the Cauvery Water Management Board (CWMB) as directed by the Cauvery Water Disputes Tribunal (CWDT) in its award.  
On September 12, the apex court had asked both states to ensure that law and order prevails.  
It had modified its earlier order on sharing of Cauvery water and directed Karnataka to release 12,000 cusecs instead of 15,000 cusecs per day till September 20 to Tamil Nadu.