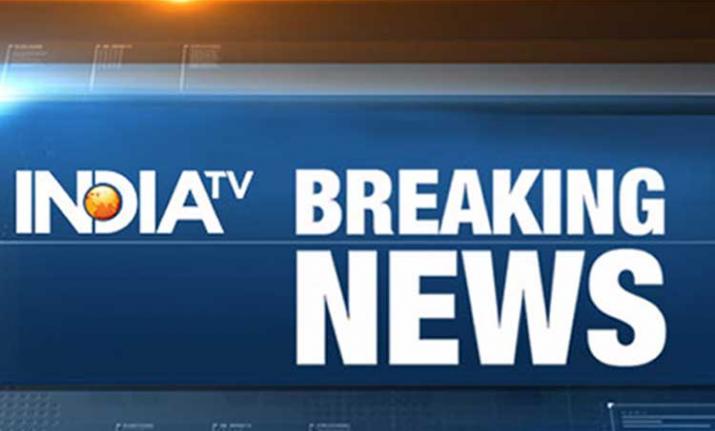 Twitter is buzzing with breaking news and news alerts from India and rest of the world. Here is the live coverage of all breaking alerts and latest updates from the micro-blogging site on one page:
 Breaking News of August 27: 
04:50 pm:  Mumbai: Fire breaks out in a building near Premier Talkies in Parel. 4 fire tenders rushed to the spot, more details awaited.
04:20 pm: Market wrap: Sensex surges by 442 points, closes at 38,694; Nifty up by 134 points, closes at 11,691
03:10 pm: A convoy of 350 members of Afghan security forces were ambushed while on their way to Maimana city, capital of Faryab, from Ghormach district in Chahar Shanebe Tepa area, today. Clashes ongoing, officials confirm, reports TOLO News.
02:42 pm: Heavy rainfall warning issued for next 24 hours for western Odisha. Fishermen also advised not to enter the sea: Indian Meteorological Department, Bhubaneswar
02:34 pm: Patiala House Court adjourns hearing on the criminal defamation complaint by AAP leader HS Phoolka against Congress leader Jagdish Tytler for making derogatory remarks on a television channel. Court to hear the matter on October 3
02:15 pm: Facebook bans Myanmar army chief, top generals over rights abuses
01:43 pm: Iran case against renewed US sanctions open at top UN court
01:14 pm: RSS' Arun Kumar slams Rahul Gandhi over his remarks on Sangh, says "the Congress chief needs to have a clear understanding of the nation."
10:23 am: Five arrested, counterfeit currency seized in UP's Muzaffarnagar
09:20 am: Markets open in green as Sensex rises 248.91 points to 38,500.71; Nifty at 11634.30
09:12 am: Ahead of the all party meeting called by the Election Commission later today, Congress once again appeals to EC that the next Lok Sabha polls be held on ballot paper (reports ANI quoting sources)
08:56 am: One girl killed, one injured after being hit by a tanker near Mata Chanan Devi Hospital in Delhi's Janakpuri; driver flees from the spot 
08:06 am: The Supreme Court will hear a petition seeking the scrapping of Article 35 A in Jammu and Kashmir today 
07:54 am: Permanent Indus Water Commission scheduled to meet on 29-30 August in Lahore. 9 member delegation from India to be lead by Indus Water Commissioner PK Saxena and from Pakistan the Acting Commissioner for Indus Waters, Syed Mehr Ali Shah: Pakistan Media
06:50 am: Pope Francis declines to comment on Cardinal McCarrick allegations
06:47 am: Rescue operations at Ahmedabad's Odhav area in Gujarat continue following the collapse of a four-storey building last night. Three have been rescued, at least five still feared trapped under the debris
06:14 am: 3 including suspect dead, 9 others shot and wounded; 2 more hurt fleeing gunfire in Florida