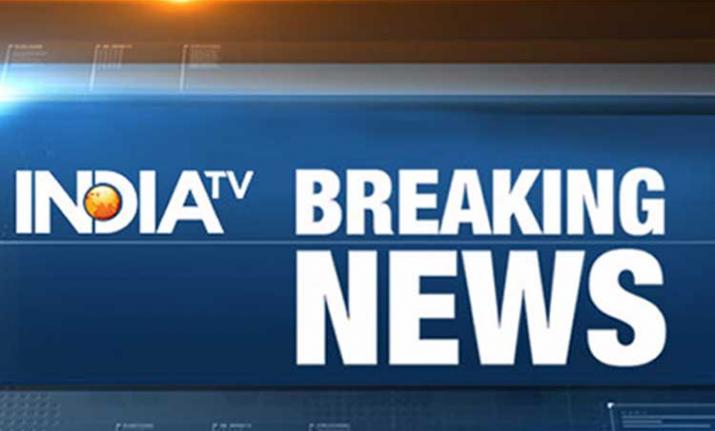 Twitter is buzzing with breaking news and news alerts from India and rest of the world. Here is the coverage of all breaking alerts and latest updates from the micro-blogging site on one page:
Breaking News of April 25:
08:16 pm: OPCW says team has visited 2nd alleged poison gas site in Douma (AFP)
08:05 pm: PM Modi released commemorative postage stamp on Hemvati Nandan Bahuguna in Delhi (ANI)
07:48 pm:
#HimachalPradesh: Rohtang Pass being cleared off snow after fresh spell of snowfall pic.twitter.com/KQ5CxUQjuK

— India TV (@indiatvnews) April 25, 2018
07:45 pm: I had provided them jobs. There are no corruption charges on me or others. Those who have lied should answer to the society. If the intention is to harass us then so be it: Azam Khan on connection with UttarPradesh Jal Nigam recruitment scam (ANI)
07:42 pm: Govt's Aspirational Districts prog aims to correct this by focusing on education, health & nutrition on real-time basis. Focus of the prog is to improve India's rank in Human Development Index, raising living standards of citizens & ensuring inclusive growth for all: Amitabh Kant
07:39 pm: I had stated India & eastern states have done remarkably well on Ease of Doing Business Index. We need to repeat this on Human Development  Index. Several states of India remain backward on human development  indicators because of legacy issues: Amitabh Kant, NITI Aayog CEO (ANI)
07:36 pm: HC asks JNU vice chancellor to act on representations of women students for initiating action against Johri
07:34 pm: Delhi HC seeks JNU's response on plea by women students for suspension of professor Atul Johri, accused of sexual harassment (PTI)
07:30 pm: Congress, BJP never wanted the regulationof Mandal Commission's report which would provide Other Backward Classes the benefits of reservation, says BSP Chief Mayawati in Mysuru (ANI)
07:22 pm: Widespread corruption by people like Nirav Modi and Mehul Choksi have punctured the air out of #Modi Ji's slogan 'Na khaaonga na khaane doonga', says BSP Chief Mayawati in Mysuru, Karnataka Elections 2018 (ANI)
07:19 pm: Delhi: PM Modi chaired twenty-fifth interaction through PRAGATI- the ICT-based, multi-modal platform for Pro-Active Governance and Timely Implementation (ANI)
07:08 pm: Gadchiroli operation: 2 more bodies of Maoists recovered from Indravati River, toll now 39 (ANI)
06:56 pm: Kuwait expels Philippine envoy amid tensions over domestic workers (AFP)
06:54 pm: Donors pledge 4.4 billion dollar in Syria aid for 2018: UN (AFP)
06:51 pm: Maharashtra: Actress Udita Goswami and her husband film director Mohit Suri arrived at Thane Crime Branch earlier today to record their statements in connection with call detail records case (ANI)
06:47 pm: One of the two accused in the rape case of a minor in Jammu and Kashmir's Poonch has been arrested. The accused was presented before a district court in Poonch (ANI)
06:30 pm:
#NewsAlert| Defence Minister @nsitharaman meets Defence Minister of China Wei Fenghe in #Beijing pic.twitter.com/DFqQubUahN

— India TV (@indiatvnews) April 25, 2018
06:10 pm: One National Democratic Front of Boroland member, Kamakhya Daimary, escaped from NIA custody while he was being produced before NIA Court in Guwahati (ANI)
06:00 pm: FIR registered against SP leader Azam Khan and 4 others by SIT in connection with Uttar Pradesh Jal Nigam recruitment scam (ANI)
05:52 pm: Over 400 farmers protesting over Mahadayi River water dispute leave for Delhi from Karnataka to meet President Ram Nath Kovind on April 30. Say, 'We'll meet the President on 30th & tell him if we don't get water then we must be permitted to give up our lives' (ANI)
05:45 pm: 2019 Cricket World Cup to commence from May 30. First match to be played between England & South Africa. India to open their campain against South Africa on June 5 & face Pakistan on June 16 (ANI)
05:35pm: BCCI recommends Smriti Mandhana, Shikhar Dhawan for Arjuna Award
04:50pm: Delhi Metro hikes parking charges for vehicles in parking of metro premises. 
Revised charges for four-wheelers are: 
Rs. 30 (earlier Rs 20)
Rs. 40 (earlier Rs 30)
Rs. 60 (earlier Rs 40) 
Revised charges for two-wheelers are:
Rs. 15 (earlier Rs 10)
Rs. 25 (earlier Rs 15)
Rs 30 (earlier Rs 20) 
04:45pm: 
#Visuals from Pulwama: Two injured security personnel of former PDP leader Ghulam Nabi Patel admitted to hospital after terrorists fired upon the leader & them in Rajpora. Ghulam Nabi Patel succumbed to his injuries. #JammuAndKashmir pic.twitter.com/9RiPwkh0WY

— ANI (@ANI) April 25, 2018