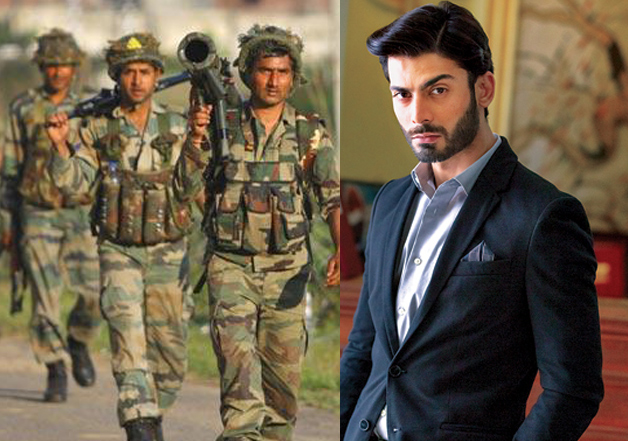 For days now, Bollywood and a better part of India is divided over banning Pakistan artistes in the country. In wake of Uri attacks and the surgical strikes which Indian army did on terror launch pads in Pakistan occupied Kashmir, demand to completely boycott Pakistani artistes has gained fire. Amid the entire furore, a war veteran wrote an open letter to Bollywood asking if actors of the hostile neighbouring country leaving is more important than of soldiers who laid their lives for the nation.
Major Gaurav Arya, in the letter posted by on his Facebook page, targeted filmmakers Karan Johar and Mahesh Bhatt for openly favouring Pak actors. The letter which got over 3,700 shares on the social networking site the Major asked if they have no emotion for the 18 families who lost their son, brother, husband in the horrific Uri attacks.
The army veteran said that if Bollywood, cricket and business go on between the two countries like nothing happened, what is the point of a soldier dying on the border? Major Arya said that this country is as much as the soldier's as it of Bollywood. He said imagine what would happen if the soldier wakes up and says to his senior,
"Sir, while I am dying on the Line of Control, these people are going about as if everything is absolutely fine between the two countries."
Asking a hard hitting question, Major Arya wrote,
"18 families have been shattered like glass. Not a word for them by our Bollywood royalty, mind you. But the pain of Fawad Khan's departure is too much to bear, it seems."
Since Raj Thackrey led MNS called for a complete ban on Pak artistes, views on the matter have been divided. The ultimatum issued to the actors from across the border on September 23 asked them to leave the nation in 48 hours. This letter drew a lot of flak from renowned personalities from Hindi film industry like Hansal Mehta, Vikram Bhatt and superstar Salman Khan. Salman, in an event on Friday said that the actors were not terrorists and come to work with a proper visa.
With Bollywood celebrities being quite vocal about theirs stand on the ban, this letter by Major Arya tells the other side of the story. It tells the tale of the soldier who is away from the glitzy world of Bollywood and yet doesn't flinch before fighting for his nation.
You can read the letter here.