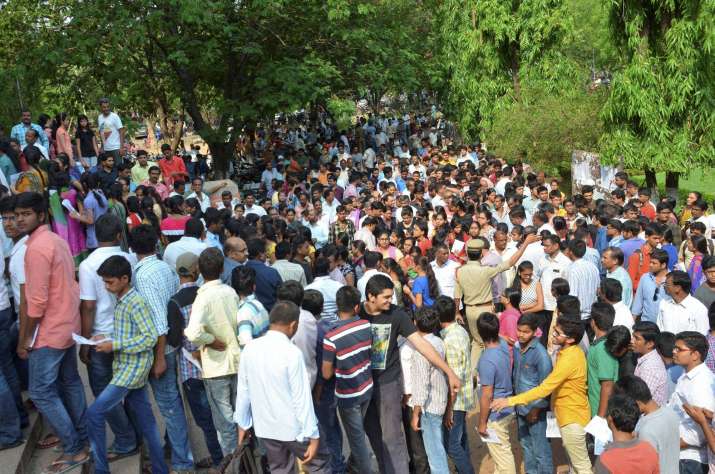 The Human Resource Development (HRD) Ministry is considering single national entrance test for engineering courses. The All India test will be on the lines of the NEET examination in Medical colleges.
The move is expected to help engineering aspirants who are forced to sit for several entrance tests each year.
Sources told PTI that advanced level consultations have been held on the matter in the Prakash Javadekar led ministry to make the JEE exam, a single national level entrance test. 
The decision is also expected to curb allegations of irregularities and bring transparency in admission process, the sources said. 
"There have been some complaints in the past and the HRD ministry is keen to make system as transparent as possible," a senior official added.
"The plan is the introduce this test from the year 2018. We are still working on the finer details," Indian Express quoted an HRD ministry official as saying.
The government anticipates opposition from private institutes just like they had opposed NEET, but is hopeful of getting a favourable verdict if the move is challenged in court,"he added.
The scores of the common test may be used for the single entrance test by various government and private engineering colleges, sources said. 
Presently, the Central Board of Secondary Education (CBSE) conducts the Joint Entrance Examination (JEE) exam and on the basis of it the students are chosen for admission to various colleges.
This isn't the first time that the ministry has tried to introduce in a single entrance test for engineering courses.
Former HRD Minister Kapil Sibal in 2012 had attempted this, but he wasn't successful as the IITs had refused to participate in the test. They wanted to continue admissions through JEE
PTI inputs.