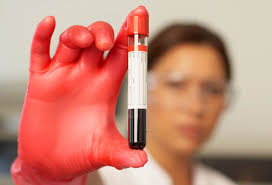 A study by experts at Sir Ganga Ram Hospital suggests that the Immature Platelet Fraction (IPF) test can prevent unwanted blood transfusion along with the complications related to the mosquito-borne viral disease.
If the IPF, a modern parameter that measures young and thereby reticulated platelets in peripheral blood, is high then there is no requirement of blood transfusion in a dengue patient even if there were initial indications of its requirement, the doctors said.
The IPF level rise as bone marrow production of platelets increase. Therefore, its measurement provides an assessment of bone marrow platelet production from a peripheral blood sample, in a similar way to how a reticulocyte count could provide a measure of red cell production.
Dengue fever, if left untreated can cause complications such as dengue haemorrhagic fever and dengue shock syndrome - that can damage the lungs, liver or heart, resulting in death.
The study was conducted on 50 dengue patients who had platelet count less than 1,00,000/cumm and admitted to Ganga Ram Hospital last year.
According to guidelines, platelet transfusion is indicated when its count is less than 20,000/cumm or if the patient has bleeding.
The indications of transfusion were present in 18 patients during the study. However, only 12 patients out of 18 (66.66 per cent) received appropriate transfusion.
In six of the 18 (33 per cent) patients, platelet transfusion was deferred as their immature platelet fraction values were high. Thus the IPF helped prevent platelet transfusion in one-third of the patients who would have received a platelet transfusion.
"This is the first study in which we found Immature Platelet Fraction test useful. IPF can be taken as an indicator of bone marrow recovery from insult caused by the dengue virus. Its values can be taken as an indicator of requirement platelet transfusion. The same can be deferred if immature platelet fraction values are high, the patient is not bleeding and the blood pressure is stable," Jyoti Kotwal, chairperson department of haematology, told IANS.
Finding the utility of IPF in reducing the need for platelet transfusion in large number of dengue patients, the department of internal medicine and the haematology department are using the test to monitor platelets in dengue patients.
As per new estimates, 284 new dengue cases have been reported in the national in the last one week, taking the total number to 771. The national capital also saw 184 new cases of chikungunya in the last one week, with the total figure standing at 560.
So far, the national capital has witnessed four deaths due to dengue while no death has been recorded due to chikungunya yet.
(With agency inputs)