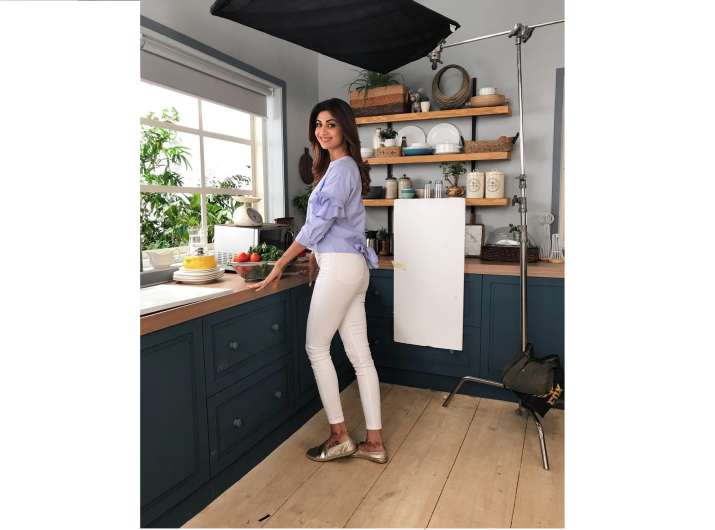 Shilpa Shetty Kundra is undoubtedly the fittest Bollywood celebrity. She's always looked upon as a fitness inspiration by millions of her followers. The actress has been sashayed as 'fitness goals' ever since she made her debut in the industry. In case you don't know, Shilpa Shetty lost 32 kilograms of weight post giving birth to her son Viaan and the credit goes to her strict diet and fitness regime. She's so fond of staying fit, that most of her Instagram posts are based on health and fitness, making her profile the best pick for those who aspire to stay fit and healthy.
On Friday, the beautiful actress shared a quick recipe of fruit and nut chia salad, which has several health benefits. This salad is perfect for those with a sweet tooth. It is easy to make, healthy and satiate you without much calories. You can have this in your breakfast or as a chilled dessert after lunch. Talking about the health benefits of this salad, Shilpa Shetty narrates its quick recipe.
Watch the video here. 
​