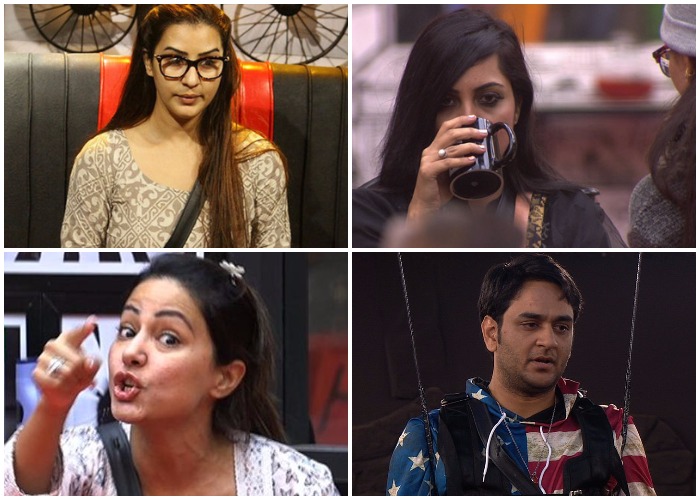 From the moment Vikas Gupta was announced as the captain of Bigg Boss house for the week, the tension between the housemates is seeing an upward trend. Right from the race for captaincy, the house was divided into two factions: the one which supported Puneesh Sharma and the other which wanted Vikas Gupta to win. With the ongoing tussles, so-called besties Shilpa Shinde and Arshi Khan have parted their ways. In fact, now the once-comrades couldn't stand each other in the same room. 
.@lostboy54 ke captaincy ne badha di gharwalo ke beech ki daraar. Watch this tonight at 10:30 PM on #FridayKaFaisla. #BB11 #BBSneakPeek pic.twitter.com/W63QPj4Uxk

— COLORS (@ColorsTV) October 13, 2017
In the video posted by Bigg Boss 11, Arshi Khan and Shilpa Shinde are seen arguing over household chores. Shilpa says if anyone asks her whom she wants to be sent to jail, she would happily name Arshi. Khan who is miffed by Shilpa's remark says that she's going to hear bad words from her soon. This enrages Shilpa and turns them against each other in a heated argument. Shilpa also scolds Arshi for messing the place with potato peels. 
Hina Khan and Vikas Gupta have their usual verbal exchanges, with Gupta accusing her of being a 'hypocrite'. Hina Khan says that if Vikas Gupta is the captain, she's going to be locked in the jail. She also proclaims that she's not going to accept him as her captain in a rebellious countenance. 
This week, Hina Khan, Vikas Gupta, Jyoti Kumari, Sshivani Durga and Sapna Choudhary are nominated to leave the house. Vote for your favourite contestant on Voot app.