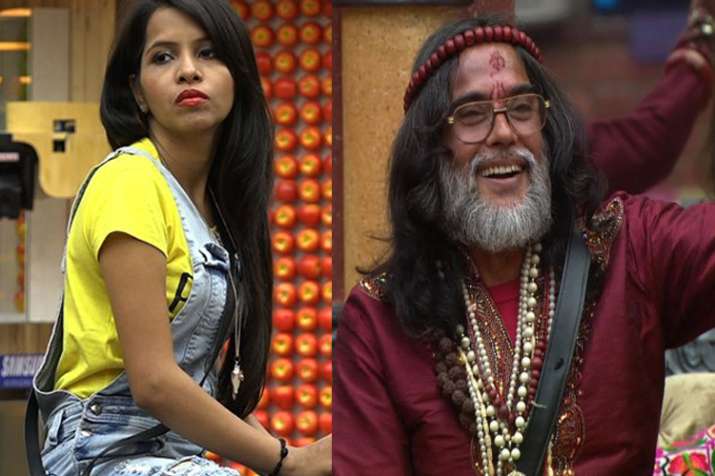 Bigg Boss 11 reached to some other level of entertainment when internet sensation Dhinchak Pooja entered the house. The lady sang some of her popular songs on the show but was evicted, yesterday. Now, it seems that after coming out of the house, the lady will have to answer a big question. Yes, former Bigg Boss contestant Swami Om, who has said many bizarre things in the past, claimed that the lyrics of Pooja's viral song, Selfie Maine Le Li Aaj was written by him.
The self-proclaimed god-man stated that Dhinchak Pooja came to him as she wanted to become superhit and then he penned down the Selfie song and gave it to her.
Well, this will surely leave you in splits. It means not Pooja but Swami Om should be blamed for the cringeworthy lyrics of the song.
From talking about his 100-crore film to telling people that he could walk on water, Swami Om gave new twist to Bigg Boss 10.
The ex-Bigg Boss Contestant has been in limelight for all wrong reasons. During his stay in the house, he not only made lewd comments on the female contestants but also said many strange things about host Salman Khan. After getting warnings, he was kicked out of the show.