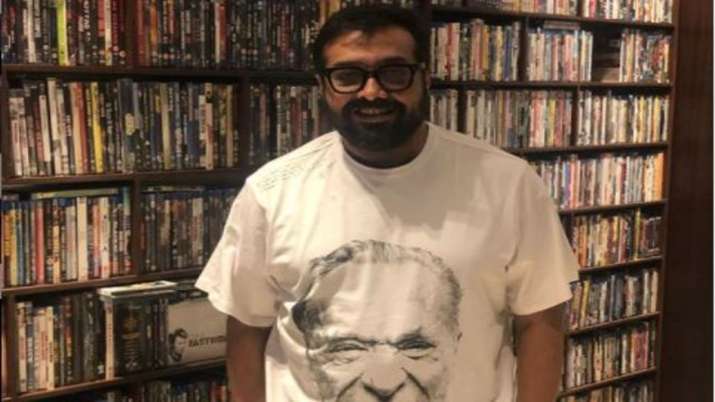 Bollywood is a place which is full of news and controversies. And now a days when social media is at its peak, a few confusing and weird incidents are bound to happen. Recently, a fake news of filmmaker Anurag Kashyap's death started doing rounds on the internet. The tweet became even more believable as it came from a verified account of KRK Box Office which is actor-critic Kamaal R Khan's platform for Bollywood news and trade analyses. 
However, what was even surprising was to see Anurag's funny reaction. Yes, when the Gangs of Wasseypur director came across his death hoax, instead of getting furious he had a rather hilarious take on the fake news. He tweeted taking a dig at bhakts and said that Yamraj (the Hindu God of death) escorted him back to Earth as his existence and films gave meaning to a lot of people's lives.
Anurag was actually replying to a tweet, which said, "#RIP #AnuragKashyap! He was really a great storyteller! We will always miss you sir!"
Responding to the tweet the filmmaker wrote, "Kal Yamraj ke darshan hue… Aaj Yamraj khud ghar wapas chhod ke gaye. Bole - abhi toh aur filmein banani hai tumhe. Tum film nahi banaoge aur bewakoof/bhakt uska boycott nahi karenge, toh unka jeevan sarthak nahi hoga. Unko sarthakta mile isliye wapas chhod gaye mujhe (Met Yamraj yesterday. Today, he himself escorted me back home. He said, 'You still have to make more films. If you don't make films and if these films are not boycotted by idiots and bhakts, their lives will be meaningless.' He left me back on Earth so that I can help them find meaning in their lives)."
कल यमराज के दर्शन हुए .. आज यमराज खुद घर वापस छोड़ के गए । बोले - अभी तो और फ़िल्में बनानी हैं तुम्हें । तुम फ़िल्म नहीं बनाओगे और बेवक़ूफ़/भक्त उसका boycott नहीं करेंगे , तो उनका जीवन सार्थक नहीं होगा। उनको सार्थकता मिले इसलिए वापस छोड़ गये मुझे। https://t.co/fHuZN6YQ5n

— Anurag Kashyap (@anuragkashyap72) September 14, 2020
This is not the first time when a fake death news of a celebrity has surfaced online. Earlier, stars like Amitabh Bachchan, Dilip Kumar, Sonali Bendre and many more have been victims of their death hoax. 
On the work front, Anurag started this year by directing a short film in the Netflix anthology Ghost Stories. He even directed Choked: Paisa Bolta Hai, which released on Netflix. Apart from this, Anurag made his comeback onscreen as an actor in Nawazuddin Siddiqui starrer Ghoomketu where he was seen as a corrupt police officer.