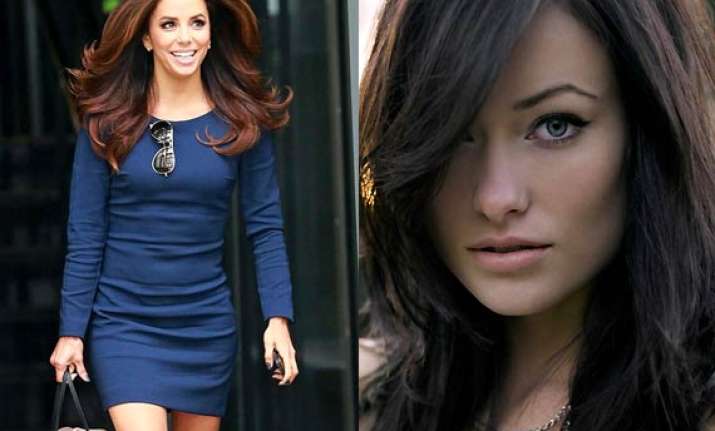 Los Angeles: Actress Olivia Wilde admires Eva Longoria's style, but says she can't emulate the "Desperate Housewives" star.
"Eva Longoria always looks so put-together and goddamned adorable," the expecting star shares in the May issue of Lucky magazine, reports eonline.com.
"But I can't imagine walking everywhere in those heels. She goes to the Laundromat with them on! I just don't have it in me. My style is never uncomfortable... it's part of my nature to look a little messy."
Her messy-chic style began after she started borrowing items from her father's closet.
"At 13 years old, I was wearing a lot of corduroy suits with wide-collared polyester shirts," she said.
"My nickname at that age was 'thrifty girl', which I think of now and is so weird. But at the time, I couldn't imagine paying more than $20 for a pair of jeans," she added.