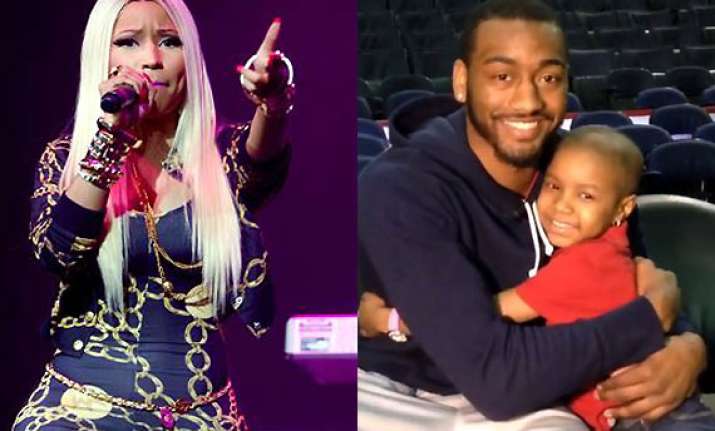 Los Angeles: Rapper Nicki Minaj will make a young fan's dream come true. She will meet a cancer patient, who is a fan of her music.
US basketball player John Wall began an online campaign to help the cancer patient meet Minaj.
Wall, a Washington Wizards' star, launched a drive to held Miyah, a five-year-old girl suffering from Burkitt's lymphoma, to meet Minaj.
According to Mtv.com, the youngster has been wanting to meet the "Starships" hitmaker since long. Therefore, Wall decided to contact Minaj via social media and made an effort to make the little girl's dream come true.
He used social networking sites like Instagram and Twitter to launch a campaign for the celebrity meeting. He even posted a video and a photo of himself with Miyah on the basketball court naming hastags "#HelpMiyahMeetNicki and #PinkWigForMiyah".
His efforts worked, as Minaj then took to her Instagram account, and reposted Wall's photo, along with the caption stating, "Hi Miyah!!!! Let's see what we can come up with for a pretty little princess."
Wall is glad that Minaj reacted to the campaign.
"I knew Minaj had a caring heart, and when she had an opportunity to see it or read about it, I knew she'd reach out as soon as she could. You never want to miss an opportunity to put a smile on a kid's face", said Wall in an interview with Washington Post.