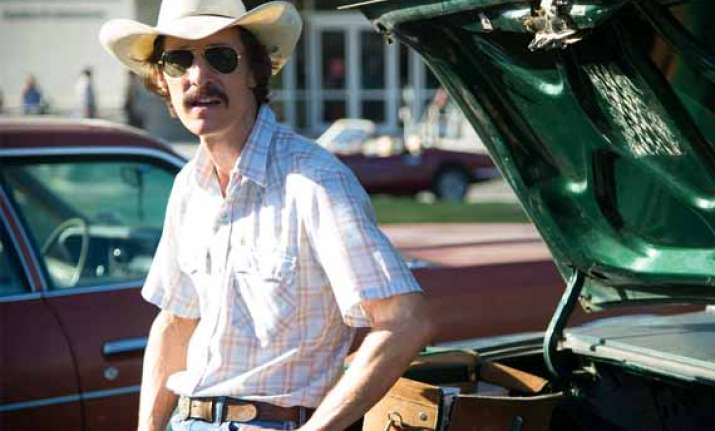 Los Angeles: Oscar-nominated actor Matthew McConaughey says he takes pride in "Dallas Buyers Club" especially because of the obstacles that the team daced during the movie's making.
"There's a lot of pride that goes with how well 'Dallas Buyers Club' is being represented and how the Academy nominated it in so many facets, just because at every step forward, somebody was trying to make us take two steps back and say, 'This is just not happening. It's just not possible'," the actor said in a statement.
"Eight days before shooting, I get a call from the director (Jean-Marc Vallee) who says 'I don't have enough money. I don't have enough days. But if you'll show up in eight days to shoot, I'll be there too.' I was like, 'Well I'm there.' And we went, and it was a bit of a wing and a prayer," he added.
"Dallas Buyers Club", nominated in six categories at this year's Oscars, will hit Indian theatres on Feb 28.