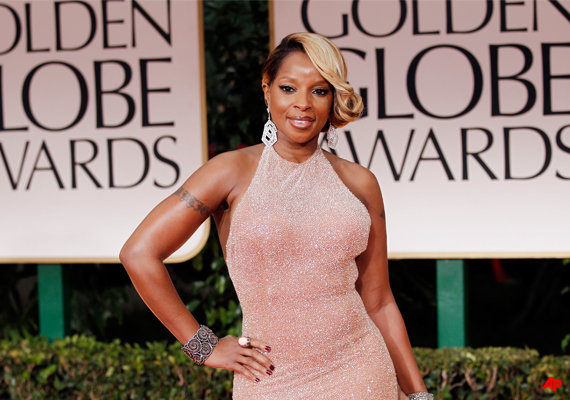 Los Angeles, Feb 10: Mary J. Blige brought out plenty of emotion as she performed in front of a packed house to support one of her favorite charities.

Blige sang several of her most famous songs including "No More Drama" and "Family Affair" at the Avalon nightclub Thursday night to support the (RED) campaign that raises money to fight AIDS and HIV. She has supported the charity for years.

The singer gave a few emotional speeches where she talked about the importance of giving back.

"All those people we are rocking for are going to be just fine," Blige said before performing her hit single "Just Fine."

After her set, musician Skrillex acted as DJ, playing in a VIP area at the pre-Grammy event that included singer Kelis, actress Malin Akerman and Oscar winner Forest Whitaker.