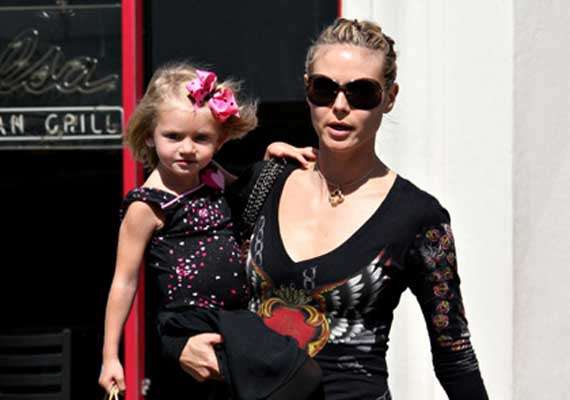 London: Supermodel Heidi Klum says she took inspiration for her new clothing line from her kids.
The 39-year-old, who has created an exclusive children's collection for babies called Truly Scrumptious, said her designs were influenced by her own children, Johan, Leni, Henry and Lou, reported Femalefirst.
"I just think about what they love. I think about what they see in the world and what kind of stops their tracks. My kids love monsters. They love dinosaurs. They love robots," he said.
The 'Project Runway' host also has a maternity line and an active wear collection to her name, but plans to expand her clothing range in the future. "For the future, I'm going to have my son Johan do some of the monster designs.
He's all into drawing monsters. Some of those I've saved already and when we do the next round of T-shirts for boys I want to do some of the prints with his designs."