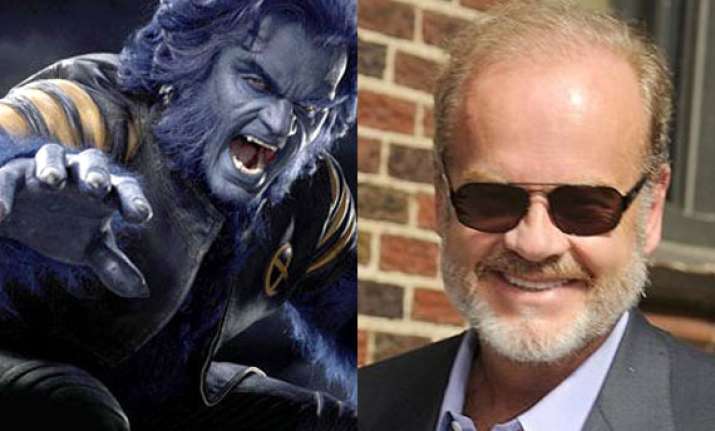 Los Angeles: American actor Kelsey Grammer would love to play his mutant superhero alter-ego Beast in the next "X-Men" movie.
The 59-year-old made a brief cameo as the ape-like mutant superhero at the end of the Marvel franchise's most recent instalment, "X-Men: Days of Future Past", and would jump at the chance to play the part again, reports contactmusic.com.
''I hope to do another. I hope they find some way to come up with a new story that involves Beast in my timeline," said Grammer.
The actor, who first appeared as Beast in "X-Men: The Last Stand", revealed he took the initiative to call director Bryan Singer and asked to make a return because he had such fun filming the 2006 movie.
He said: ''Actually I called Bryan. I bumped into Hugh Jackman and he said, 'Oh you're gonna be in another X-Men, mate!' and I said, 'No I'm not, I don't know anything about it.'
''So I made a couple of inquiries, got a hold of the script, found out that it's primarily dealing with the past and that timeline I don't have a place in, but I saw that at the end there was this coda where he made an appearance. I said, 'Listen, I really want to be involved,' so Bryan arranged for it and I had a lovely time," he added.