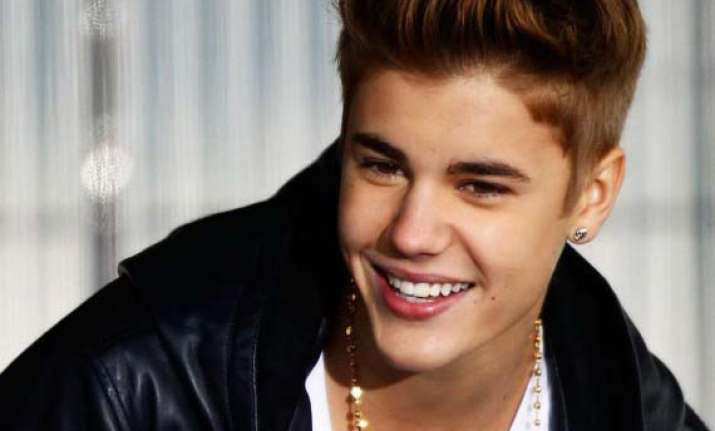 New York: Pop star Justin Bieber was recently seen partying with a mystery blonde at the Maxim Big Game Weekend party here.
The 19-year-old's arrival in the US was delayed at the airport where customs officials searched his private plane for marijuana and held him for five hours of extended questioning, but he made it to the Maxim Big Game Weekend party.
A source told accesshollywood.com that Bieber "invited a blonde girl into his booth. She accepted his invite, stayed with him for the duration of the evening, then eventually left with (him)".
Bieber sneaked into the back entrance of the Maxim event just before 1 a.m. Saturday. He arrived with an entourage of around 15 people and didn't leave the party until its very end at 4 a.m.
Other sources said that the "Baby" hitmaker was in a private booth for around 20 minutes before anybody realised he was at the party.