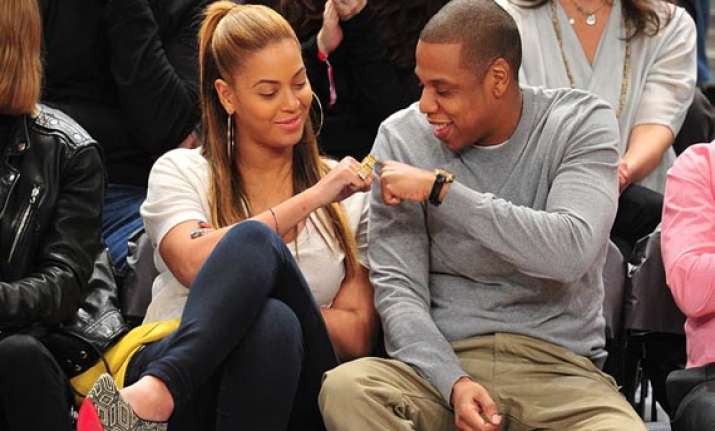 Los Angeles, June 30: Pop stars Jay Z and Beyonce Knowles has reportedly recorded a duet together for Jay's new album "Magna Carta Holy Grail."
It appears to be a follow up to their first ever collaboration back in 2003 "03Bonnie & Clyde".
The track, titled "Part II (On The Run)" features lyrics about the criticism their relationship received when they first revealed they were a couple, reports thesun.co.uk.
Lyrics goes like "She fell in love with the bad guy, the bad guy. What you doing with them rap guys, them rap guys, they ain't see potential in me girl, but you see it if it's you and me against the world, then so be it."
Jay-Z posted the words to the song on his new mobile application. The album will be released July 4, followed by a global release on all other platforms July 7.