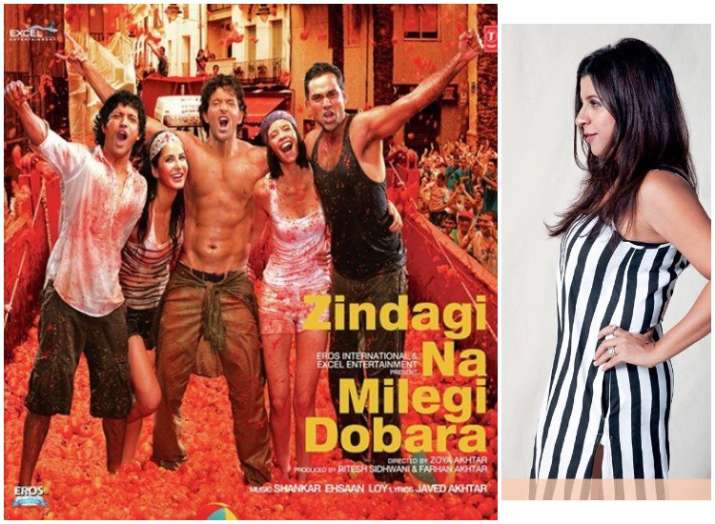 Excel Entertainment has been one of our favourite production houses and speaking of Zoya Akhtar's directorial ventures, it's a must say that Zoya has never failed to impress us with her creative concepts and filmmaking skills. Zoya has directed brilliant hits including Dil Dhadakne Do, Bombay Talkies and her debut project A Luck By Chance. Out of all her movies so far, one film which was JUST MAGICAL was none other than Zindagi Na Milegi Dobara, abbreviated as ZNMD.
ZNMD, a story of friendship between three men who take Bachelor's trip to Spain, is a blend of all the elements which makes a film called perfect. The story about friendship, bromance (between Hrithik Roshan, Farhan Akhtar, and Abhay Deol),  picturesque locations and everything was so relatable for the audience. So, as stated, the film was certainly popular with fans asking for a sequel. Recently, in an interview, Zoya admitted that she is seriously contemplating to have a second film.
"I am dying to work with Hritik Roshan. I am really keen to work with him again so planning to make a sequel to Zindagi Na Milegi Dobara. However, I will start working on this project only when I get a good script. Katrina Kaif, Farhan Akhtar, Kalki Koechlin and Hrithik Roshan, all four guys are very special to me. I really share a good bonding with them so I can't even think of making a sequel just for the sake of money," Zoya Akhtar told a news channel.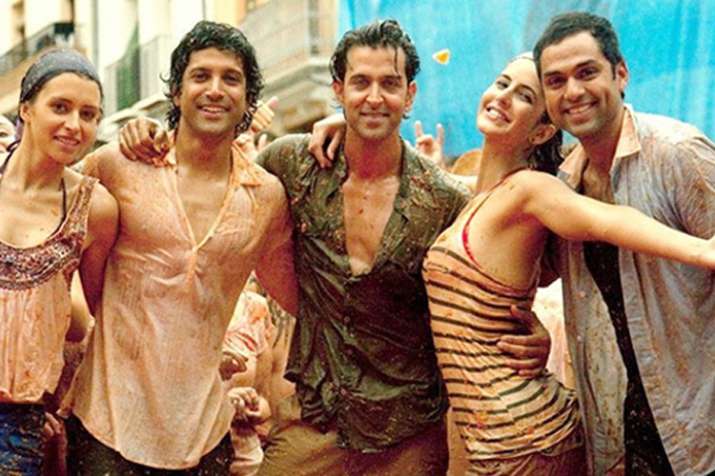 Filmmaker Zoya Akhtar's Gully Boy which hit the screens on Valentine's Day, that is, February 14 opened with positive reviews. This musical drama Gully Boy stars Ranveer Singh in the lead role whereas Alia Bhatt and Kalki Koechlin can also be seen playing pivotal characters. The story is based on the lives of rappers in Mumbai where Ranveer plays Murad who wants to rise above his socio-economic status to become a star.
Gully Boy Moview Review:
Zoya Akhtar has not only helmed a film with Gully Boy but has raised the voice about multiple social issues at the same time. After Lootera, Ranveer Singh was seen in a subtle role for the first time, which was a welcome respite. The actor played the role of a subjugated Mumbai boy Muraad who is struggling amid family tussles and the fight for survival. Even surrounded by such chaos, he beautifully transforms his pain and agony into poetry. Backed by his wonderful lot of friends including rebellious girlfriend Safina, Muraad embarks on a journey to fit his reality into the size of his dreams. To read the full review, click here!
Gully Boy Official Trailer:
For all the latest Bollywood updates, check out our Facebook page!